Last Updated on 12th September 2013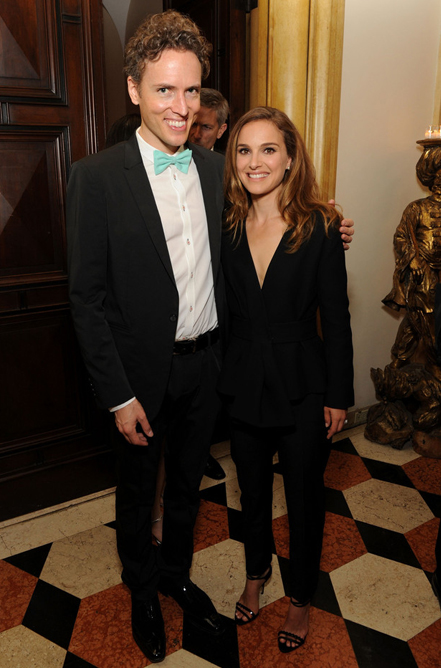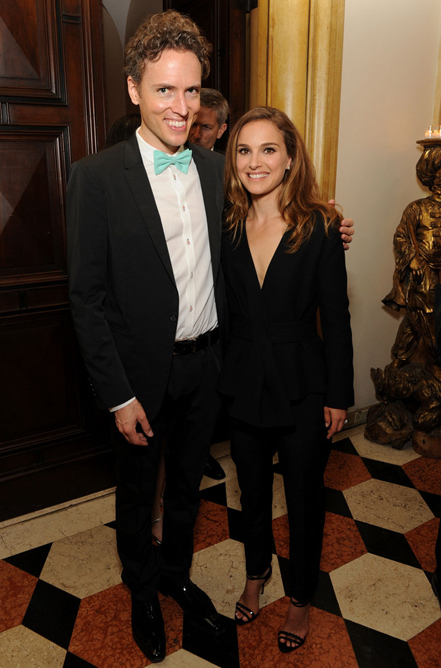 We're so used to seeing Natalie Portman in feminine, flirty, romantic pieces that her look above (in the pic with Timothy Fain) really surprised us. It was a pleasant surprise, obviously…
Oscar-winning Natalie Portman is used to being in the spotlight but she played the part of the loyal, dutiful and supporting wife as she attended an event in New York to honour her hubby Benjamin Millepied's appointment as Director of the Paris Opera Ballet. An honourable achievement by anyone's standards! But that's not to say she didn't command attention in her outfit.
Predictably, the face of Miss Dior Cherie perfume wore a Christian Dior piece, but surprisingly it was a fierce plunging v-neck suit as opposed to one of the more feminine designs.
Natalie really owned this suit, with her minimal accessories and natural hair and make-up completing the look beautifully. She bet all eyes were on her regardless of her intention, which is the real sign of a true red carpet beauty!