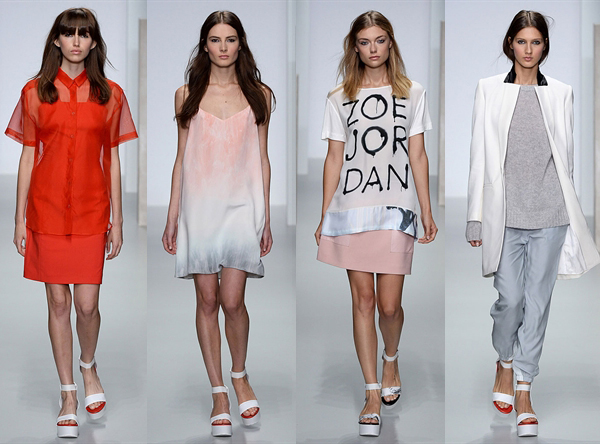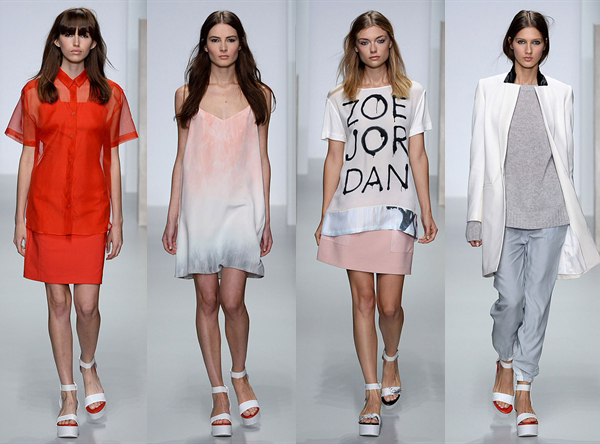 Less rain and even more excitement for Day 2 of London Fashion Week! Here are a few of our highlights from the spring/summer 2014 collections showcased:
Zoe Jordan was worth getting out of bed and braving the rain for, as the designer presented a clean, chic, predominantly pastel collection with attitude. Sporty yet chic and feminine; the skater styles were a particular favourite, which just goes to show that you can do grunge the feminine and effortless way, too.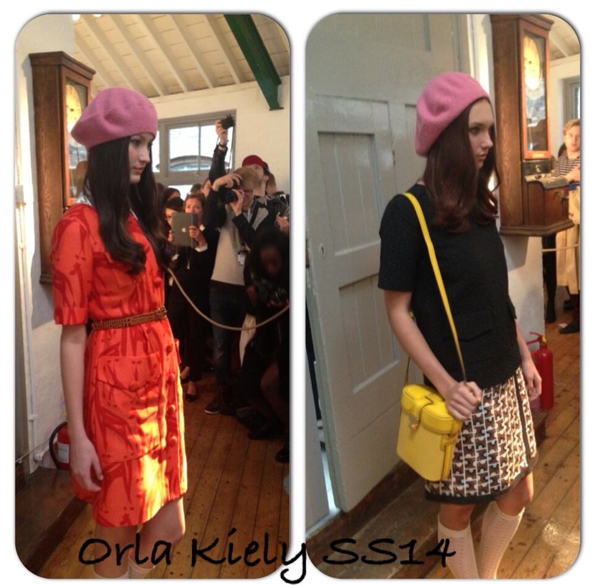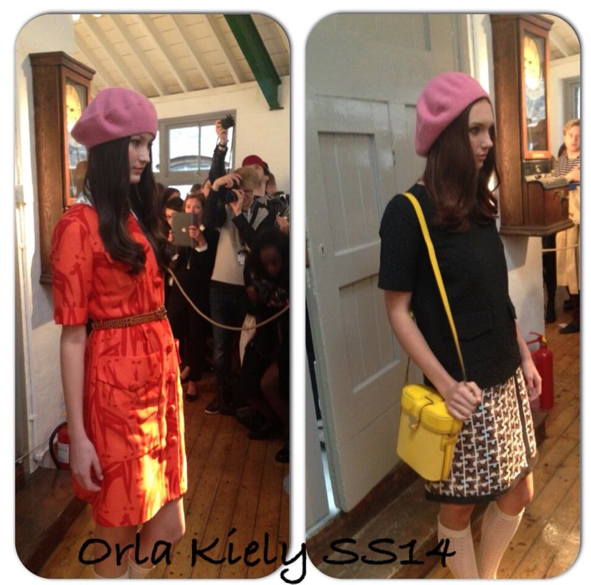 Who needs catwalk shows when you have a cute, private little show space to do whatever you want with? Orla Kiely has once again exceeded all expectations with her spring/summer 2014 offering, showing an instantly loveable and wearable 70s safari themed collection. From the Moonrise Kingdom references to the soundtrack to the giraffe prints on the dresses – there was no mistaking the theme or inspiration of this collection.
It was all about the "p"s over at Ashley Isham – Perspex, precision and PVC. Block colours are back, but with the added bonus of sparkle; and trust us – sparkle is always a bonus!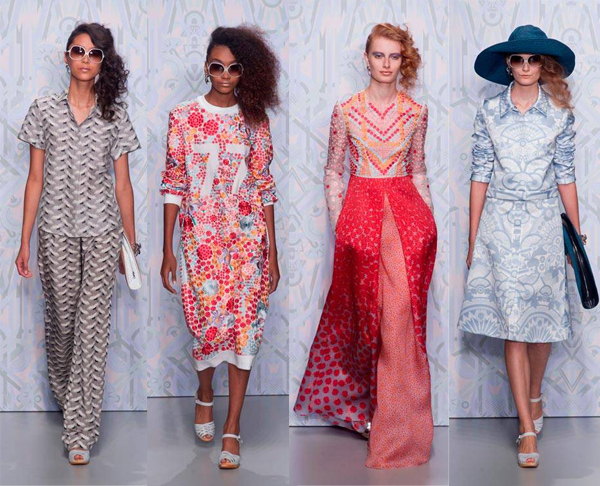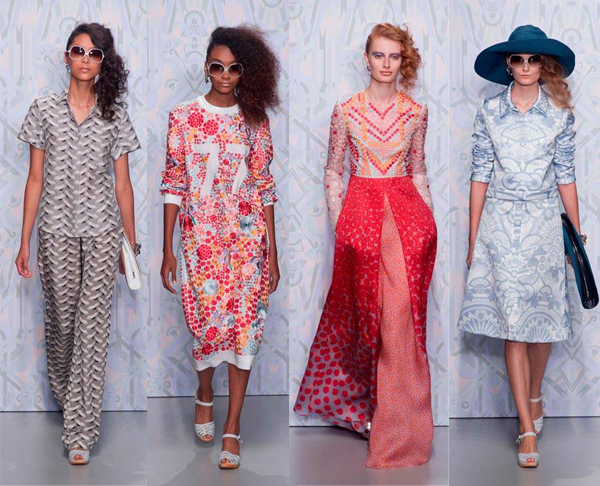 Hair and make-up at Holly Fulton was inspired by the seventies – there's something very Saved by the Bell about it – while the clothes themselves were reminiscent of an era of the past with a futuristic twist. Akin to some of the other collections this season, pleats were prominent, as were geometric prints and denim.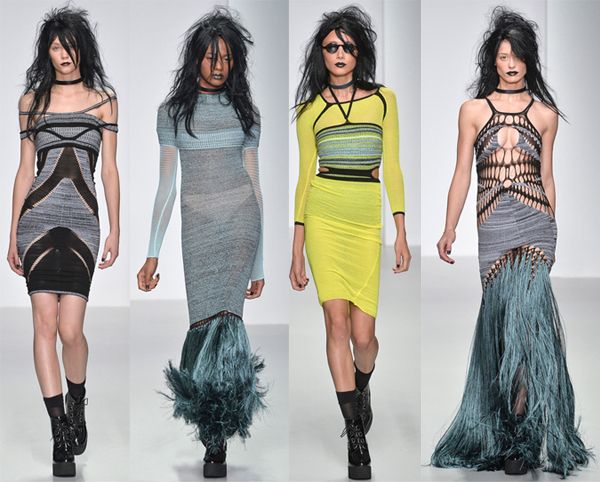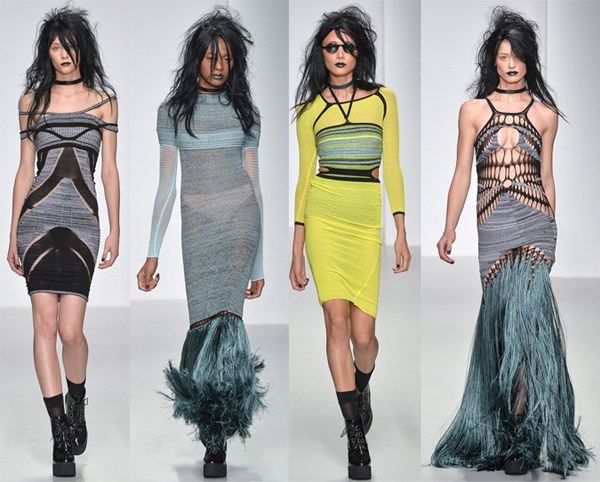 The slight bondage theme was also apparent at Mark Fast, although it was bondage meets bandage meets grungy goth cyber chick all under one stylishly monochrome and neon umbrella. If you wanted fierce black hair and make-up, Mark Fast was the place to be!
Julien Macdonald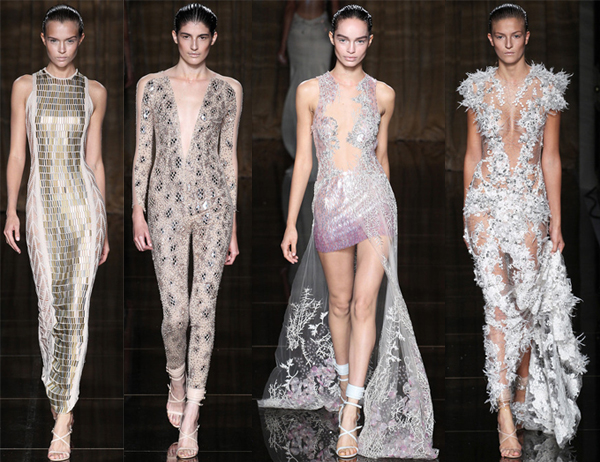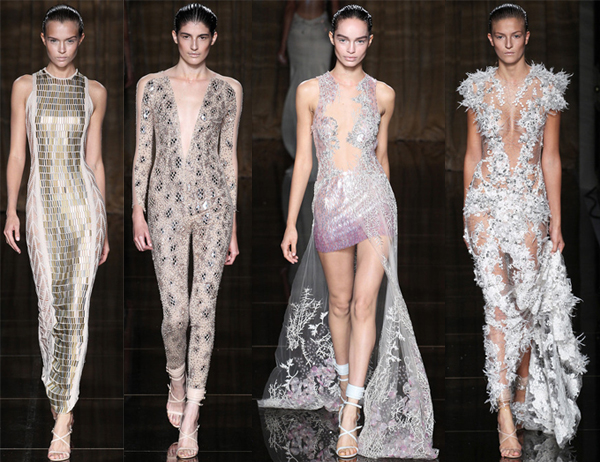 Strictly Come Dancing's newest recruit Julien Macdonald presented yet another lust-worthy collection comprised of fierce and ultra-glamorous red-carpet looks (we expected no less!) while the signature House of Holland prints reigned supreme for yet another season, as expected.
House of Holland