Last Updated on 25th September 2013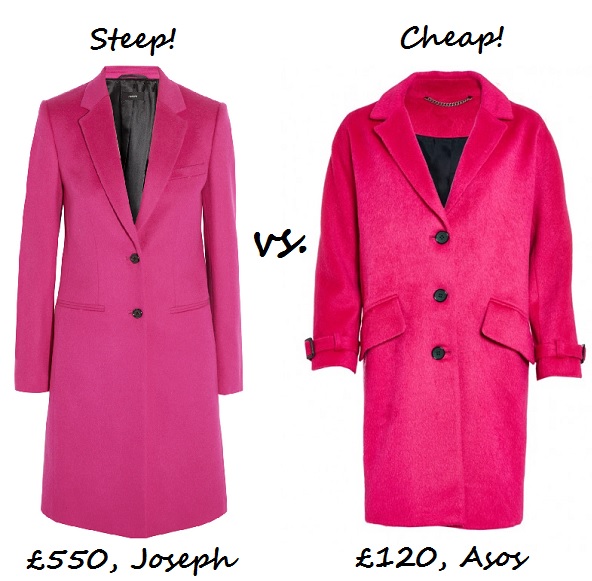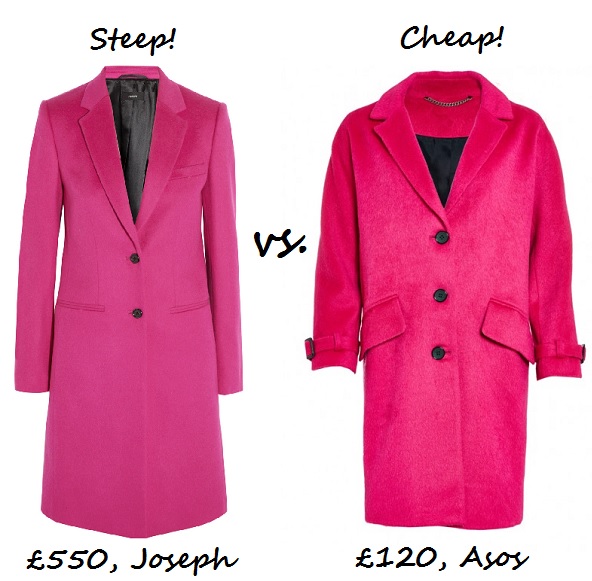 Not for the faint-hearted or stylistically shy, this season's dizzying affinity with a certain shade of Powerpuff Girls was all over the street style scene during London Fashion Week.
From sell-out high street versions to high-end game changers; the pink coat has industry power players stepping out looking like ultra-chic human candy flosses in oversized pink coats, giving a whole new meaning to the term 'sugar coated'. (Geddit?) But sweet and sugary it is not, as this season's take on the girly hue is a sharp, statement-making affair, crafted in a bold style that shouts "I mean real serious business".
So, allow us to introduce this week's (brave) buys at both ends of the price spectrum; a high-end nod to the ever present androgynous trend by Joseph, and a high street snip in sumptuous mohair from e-tail fave, Asos.
Cashing in at the steep end, the Joseph Man wool and cashmere-blend coat (£550) is an investment worth making if coats are your thing. Guaranteed to set you apart from the predictable amongst the style set; keep the rest of your outfit black for a strong look, or clash with a red bag and give sleepy commuters a real wake up call on your way to work!
But if you're tightening the belt when it comes to the all important fashion fund, stick to your high street guns and head over to clickety-click heaven for online hoarders, Asos. Grab the bargain-tastic limited edition mohair alternative to the pricier Joseph coat for a mere £120, and we promise your overdraft will thank you.
Will you splurge or slash-yer-fashion-fund?