Last Updated on 27th September 2013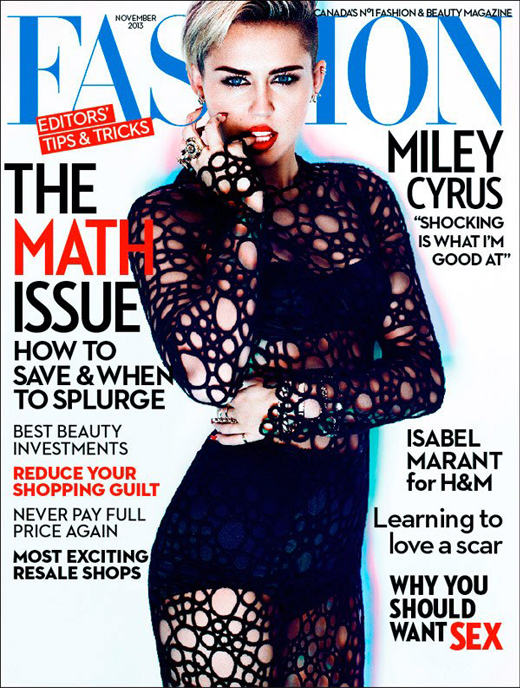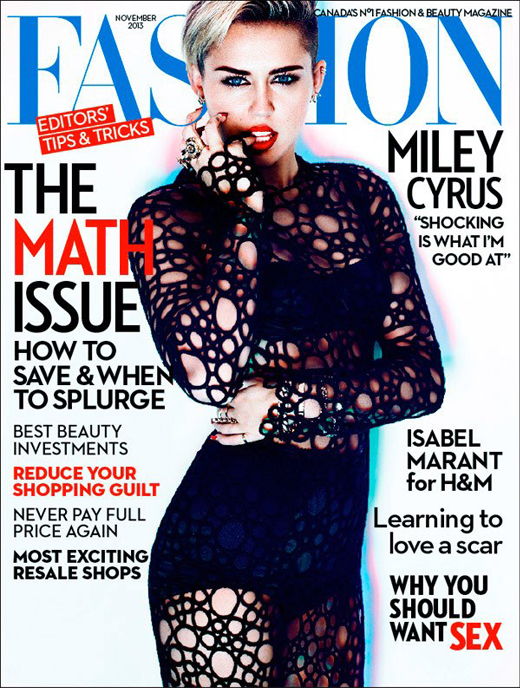 It doesn't look like we can go a single day without something new from Miley Cyrus popping up; earlier this week we gushed over her Harper's Bazaar magazine cover, yesterday we dissected her brand new music video in great detail, and today it's all about her appearance on Fashion's November issue. Yes November issues are already been released -where has the time gone, eh?
Miley was photographed by Chris Nicholls, and is rocking a Kufmanfranco dress for the striking, attention-grabbing front cover. Inside the mag, as well as posing for some gorgeous pictures (not a single poked-out tongue, foam finger or wrecking ball in sight) Miley opens up about that MTV VMA performance, her relationship with Liam Hemsworth, and her taste in fashion…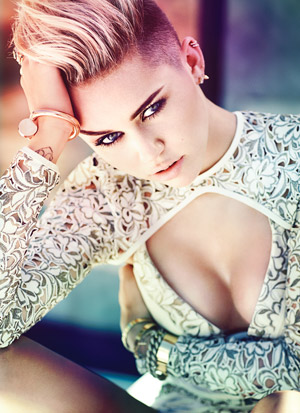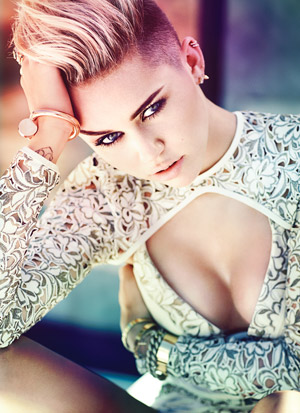 "I can go through so many clothes say 'no, that's not me' right away. I'm so adamant and controlling and OCD about my work that I can scare some people—especially when it comes to clothes," she said. "I have a very specific style of my own and I think it is better to be stylish than trendy. I find vintage Celine or Chanel and mix it with athletic or vintage pieces makes a look modern and fresh. Vintage makes everything look punk."
And what about her Gwen-Stefani-esque outfit she wore while arriving at this year's MTV VMAs?  "I found what I wore on the red carpet to the VMAs with Pharrell. It was a Dolce and Gabbana piece from 1992—the year I was born. He saw it and said, 'you have to buy it.' I think that outfit added a factor that the other girls couldn't compete with.
"Pharrell says it's not about what you're wearing; it's the way you wear it. That was a lesson I took to heart. I think it is important that I execute a look better than other people. Fashion is what separates me from everyone else."
Sounds like a pretty info-packed interview; plus, as the image on the left proves, the pictures ain't bad either.
Fashion's November issue hits newsstands on October 7th.