Last Updated on 19th October 2013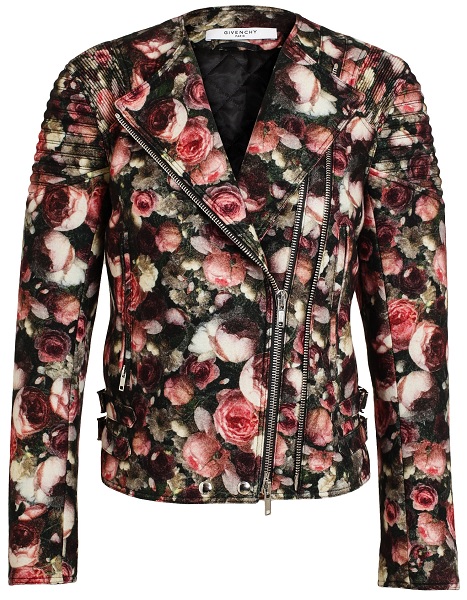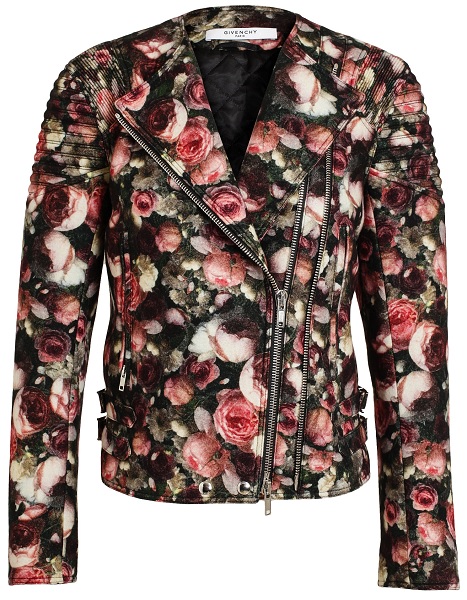 Give a veteran wardrobe piece a seasonal overhaul, and the style set are all over it like a rash. That's what happened with autumn's latest staple hit, the striking Givenchy floral felt wool bomber jacket, which pretty much left us scraping our jaws off the ground.
Well, we know the starry celeb set is a fan; Carine Roitfeld fronted the autumn/winter 2013 Givenchy campaign, avec her perfect-faced daughter, and Kim Kardashian is a front row fixture, dripping in the luxury fashion house's runway fresh pieces, and referring to creative designer Riccardo Tisco as 'Ricky' (all casual names, and stuff). So, putting the eye-popping bomber's purchasing potential to the test, here's our round up of the reasons why you should (and probably shouldn't) buy the Givenchy floral bomber:
 Yay
Statement piece: If there ever were a head-turner, this blooming bomber (pardon the pun) would be it! The off-centre zip detail, multi-pink, green and black floral print and silver-tone hardware make this jacket a must-have piece for those who love an off-kilter feminine piece.
Classic style jacket: The sportier sibling of the traditional biker jacket, you can't beat a bomber jacket when it comes to stocking up on staples. The slightly curved hemline and relaxed fit bring a fresh appeal to this modern style essential.
Day-to-night option: The heady print makes this Givenchy floral bomber jacket perfect for pairing with an all black ensemble for work, and heading straight out for cocktails when the clock stikes 5.30pm! Just don't forget to slip into your best heels.
Nay 
Price: They don't say fashion bleeds you dry without good reason! Ringing in at a piggy bank emptying £2,970, it'll be beans on toast for supper every evening.
Trend-centric: Although we were gagging to grab this bomber jacket the minute Tisci sent floral-drenched models down the runway earlier this year, the overpowering print may make you look like an eager botany student once the season passes. But if you can find a way to make a flower-stamped statement in the years to come (and, luckily, florals never technically go 'out' of fashion), shop away!
Fit with wider wardrobe? Although it a potential day-to-night jacket, remember the 'Can I wear this with five things rule?' Yep, you'll be needing to rely on that a lot, given the va va voom nature of this eye-opening throw over.