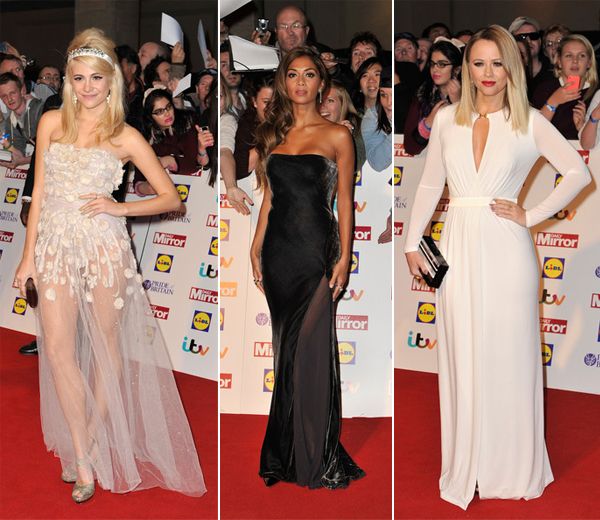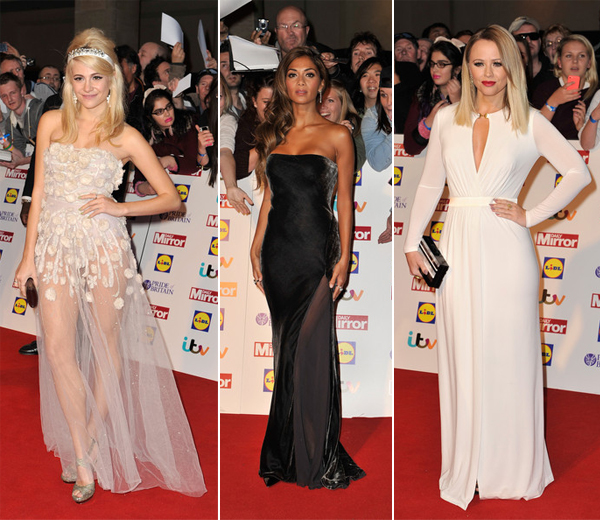 Last night, London's Grosvenor House played host to the 2013 Pride of Britain Awards, which were attended by a multitude of well-dressed celebs from Louise Redknapp to Christine Bleakley to everyone else inbetween.
There were a few ladies who stood out the most to us – for all the right reasons, of course – and they were Pixie Lott, Girls Aloud's Kimberly Walsh, and Nicole Scherzinger. We predict Nicole will be popping up a lot in this section over the next few months thanks to the X Factor live shows that start this Saturday!
Pixie Lott added some character to the red carpet in her spring/summer 2014 Yuvna Kim dress which she accessorised with a cute sparkly headband and a gravity-defying bee-hive.
Kimberley Walsh went for a timeless, elegant look in a white long-sleeved Halston Heritage dress; we adore her sleek straight blonde locks and ruby red lips. Simplicity still goes a long, long way!
And as usual Nicole Scherzinger went for the sex factor in her sleek, understated but oh so smouldering black dress courtesy of Amanda Wakeley. A true vision!
Who gets your best-dressed vote?