Last Updated on 9th October 2013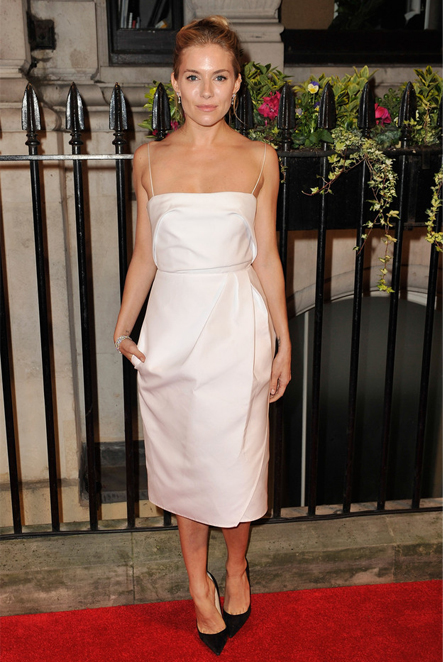 We can't help but smile and feel a sense of British pride whenever we see Sienna Miller looking gorgeous on a red carpet. Which in recent years especially, has been quite often.
As you can see from the image above, Sienna Miller looked a vision of loveliness as she attended the BFI Gala Dinner in London's Northumberland Avenue last night.
She wore a white below-the-knee dress from Parisian brand Carven's Resort 2014 collection, and opted to keep the rest of her styling and accessories fairly simple.
We're not too keen on the black pumps as we feel they distracted from the clean, romantic and elegant vibe of the overall look, but that's only a minor discrepancy. Sienna's confident pose and natural presence in front of the camera means she can pull anything off!