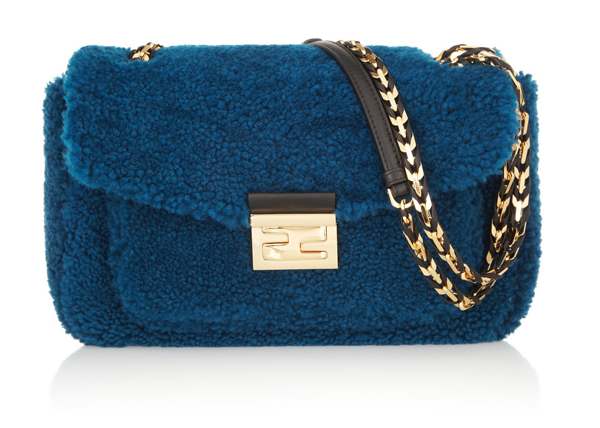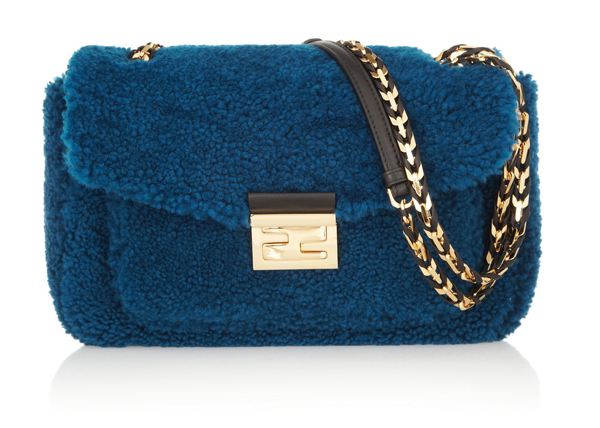 Does the baguette Fendi ever get old? Short answer: no! Even Samantha from Sex and the City said so all those years ago -and when has Samantha ever been wrong, hm?
Carrying this super stylish Fendi B Baguette mini shearling bag on your shoulder at your upcoming autumn/winter events within the next few months will make you look and feel like a true fashion goddess; especially as there's no mistaking an iconic Fendi bag!
The inside of the bag is almost as glorious as the outside; it comes with black suede lining inside so you can put your lippie and compact powder in without worrying about damaging it with unsightly stains, and the zipped pocket inside means you can tuck your new phone inside and not have to fumble around in the rest of your bag when it rings.
The Fendi B Baguette mini shearling bag also comes in a vibrant shade of orange but we love the rich versatility of the blue one above. It'll serve you well regardless; a true trans-seasonal piece!