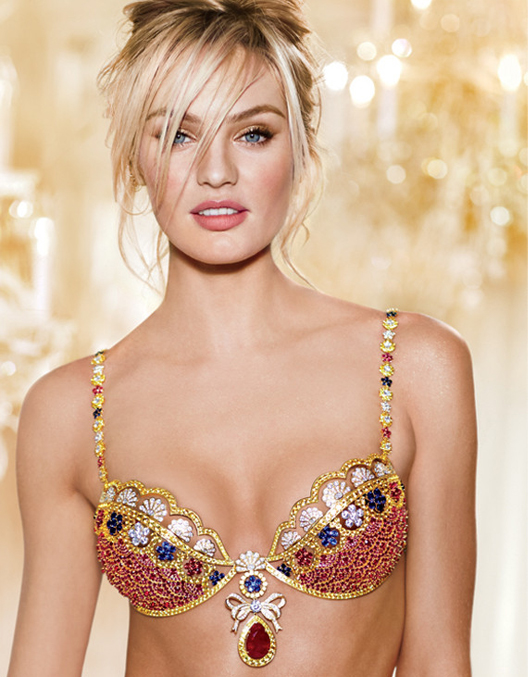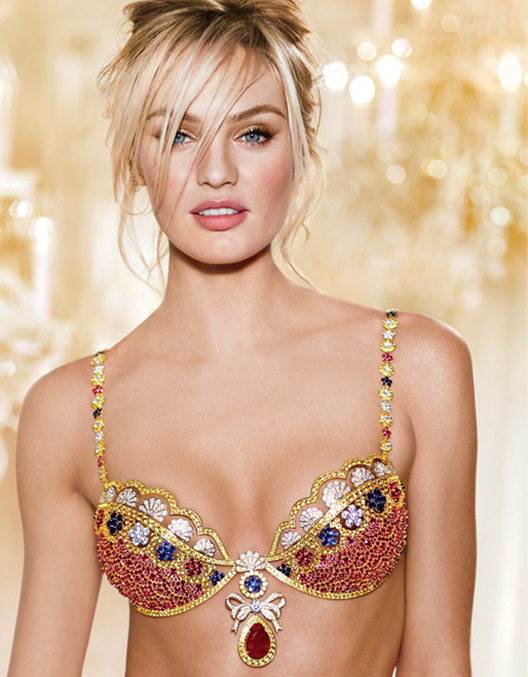 Alessandra Ambrosio got the honour last year, and Miranda Kerr did back in 2011… but this year it's all about South African beauty Candice Swanepoel!
Candice Swanepoel has been given the honour of modelling the prestigious Fantasy bra – called the Royal Fantasy bra this time around – at this year's Victoria's Secret Fashion Show; and this one will set you back an eye-watering $10 million.
"I've never worn anything this pricey, and we have to put gloves on when we put it on," Candice said. "It's kind of a big ordeal. The bra comes with two bodyguards and we have to handle it with a lot of care!
"Definitely being the Fantasy Bra model is more nerve-wracking [than shooting swim] because it's a one-time thing. Walking around wearing $10 million does seem to make me a little bit nervous."
The stunning piece was made by jeweller Mouawad, was hand-set in 18-carat gold, and has over 4,200 precious stones, including diamonds, yellow sapphires, and a giant 52-carat ruby hanging in the middle. Divine!
We can't wait for the annual Victoria's Secret Fashion Show! Do you think Candice Swanepoel was the right choice to model this year's Fantasy bra?
[Coco Perez]