Last Updated on 21st October 2013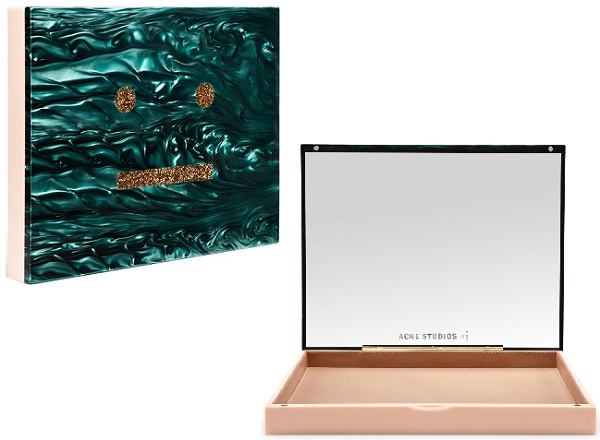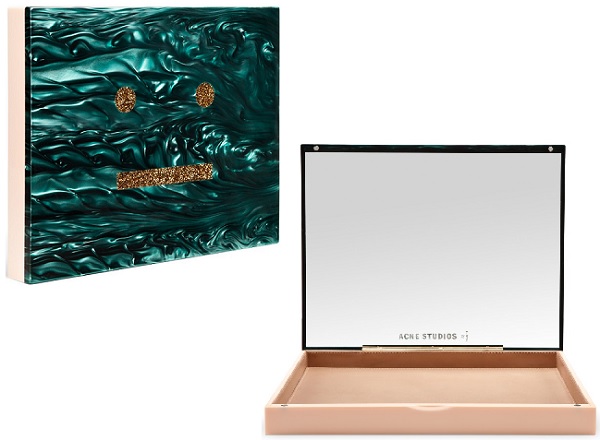 A statement clutch is a conversation-starter, not to mention a fashion week necessity. So when we spotted this week's Yay or Nay buy, we couldn't help but smile: The jade green marbled Vanessa clutch from Scandi-cool brand, Acne.
Guaranteed to thrill fashion lovers with its simple-yet-striking ethos, Acne is an achingly hip brand to spend your hard earned money with, pulling out all the stops when it comes to seasonal investment pieces.
Putting a modern spin on the vintage vanity case, the Vanessa clutch features a nifty inner mirror, and a compartment large enough to hold your iPad. Below, we give you three very good reasons why were saying yes (and no – we're terrible at playing biased-towards-the-bag) to the Vanessa clutch:
YAY
Flattering colour: The jade green marbled exterior exudes elegant appeal, and is guaranteed to complement most pieces in your wardrobe.
2-in-1 accessory: Is it a clutch? Or is it an iPad case? It's both! Ingeniously blending a front row-worthy exterior with a spacious interior large enough to carry all generations of  iPad, the Vanessa clutch is perfect for the girl on the go.
Novelty factor: Don't you just love that 'meh' expression on the face of the clutch? The gold glitter perks it up no end, and, frankly, we need to add it to our brimming emoji collection!
NAY
Limited carrying capacity: Although we love that the Vanessa clutch could safely house an iPad, and offers the perfect mirror for emergency lipstick touch-ups, its box form means you won't be able to squeeze much else in it. Think hard: Is a two bag situation your thing?
Price: With a hefty £800 price tag, will you be willing to take the financial plunge? It doesn't really boast tote-sized qualities to justify its price tag, so you'll need to do your cost-per-wear homework for this one.
Ideal evening option: If you're a serial hoarder, and carry your life around with you on a daily basis, then the Vanessa clutch won't serve you well. You'll mostly be limited to using it in the evenings, when only lipsticks and bank cards reign supreme. Crikey!
Acne jade green marbled Vanessa clutch, £800, available at my-wardrobe