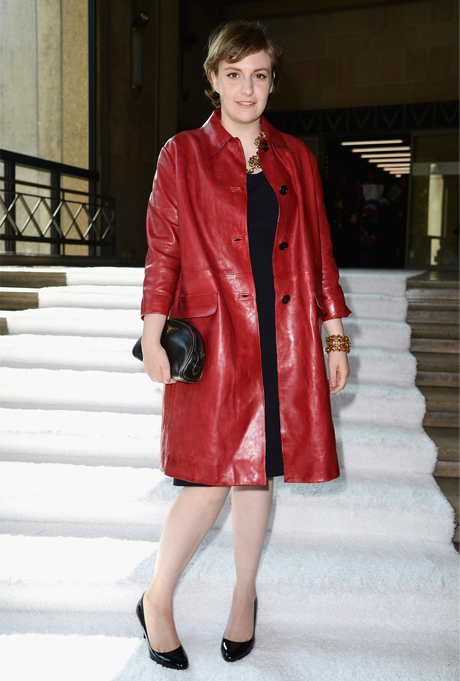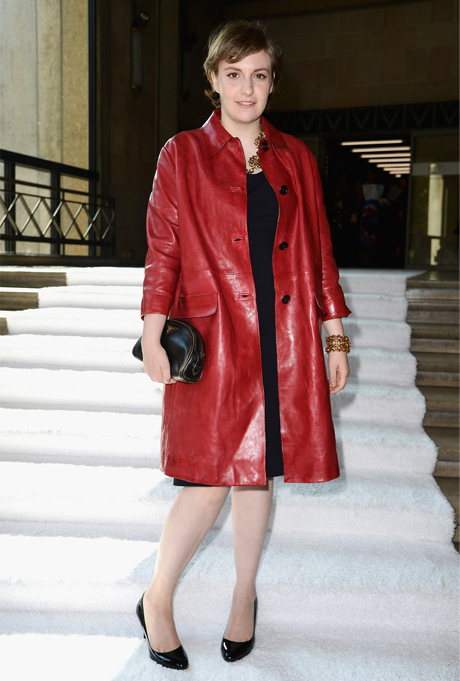 She's already covered the Marie Claire UK October issue (and looked gorgeous on it, may we add) but Lena Dunham might be getting her Vogue debut in the very near future too. Well, she will if Anna Wintour has anything to do with it!
According to rumours and reports, the editor-in-chief is mega-keen to get the Girls star on the cover of the fashion Bible…
"Anna is trying to seduce Lena into bringing her next-generation audience into the Vogue brand," a 'source' apparently said.
"Anna's perspective is that they need each other. She's willing to violate a lot of Vogue traditions to do it, including putting her on the cover even though she doesn't really conform to the body type that Vogue has featured for most of its history."
We hope she doesn't get the Adele treatment though; i.e. we hope there are lots of full body shots on the cover and in the editorial and not just pictures shot from the shoulders up.
We really hope this rumour is true; we'd definitely buy the issue and have a feeling a lot of other people will too. We predict a best-seller!