Last Updated on 29th August 2013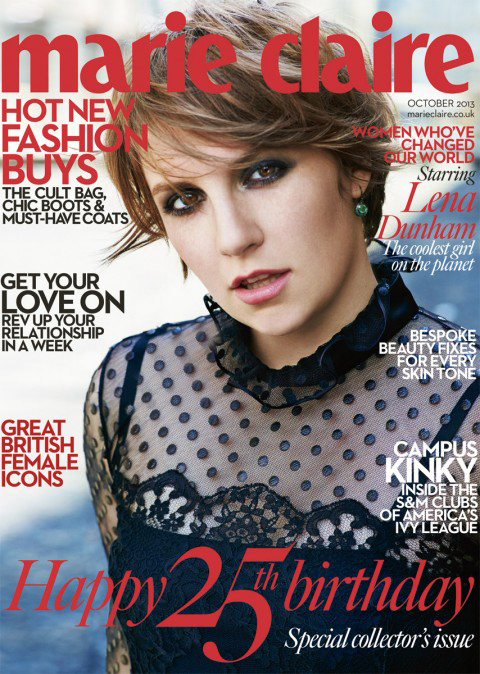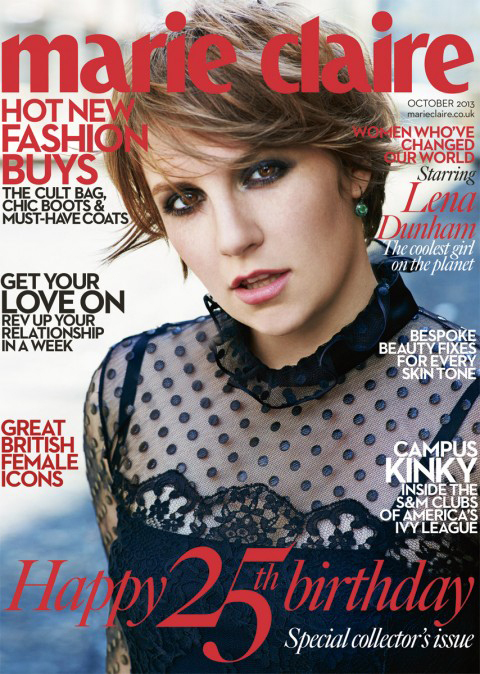 Well if it isn't the creator and star of our favourite show of the moment…
Lena Dunham, the genius behind Girls, has been chosen as Marie Claire UK's October cover star. And not just any old cover star mind – the 25th birthday issue star. Talk about an honour!
Lena's interview is just as frank and candid as expected, as she talks to the mag about her anti depressants medication, boyfriend and Fun guitarist Jack Antonoff, and getting her kit off in Girls…
"I always hope that I'll know when I no longer need to show my breasts for good," she said. "Like I'll know when to pack it in and put a bra on. That is my prayer to the universe. But then, maybe it will be really important that I do it when I'm 60. Who knows??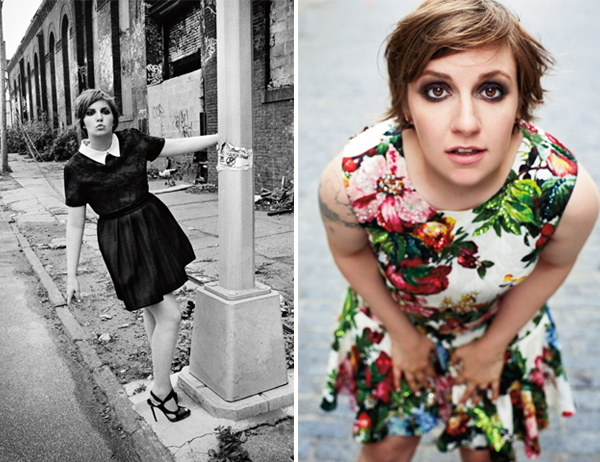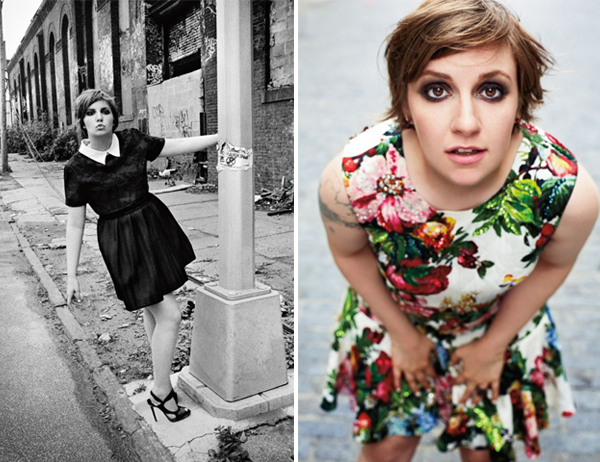 "I don't think I'd be able to do that if I didn't think it was essentially important in my contribution to the world. I don't think I'd be able to do this and put myself in all these situations on camera that are kind of humiliating and uncomfortable.
"Nobody wants to sit there doggy-style for ten hours while they shoot or whatever. It's not sexy or glamorous."
We're thankful that she puts herself (and the rest of her Girls costars) in embarrassing situations because that's why we love the show so much. We can't wait for season 3 to start!
You can read Lena's full interview in Marie Claire UK's October issue, out now.