Last Updated on 30th October 2013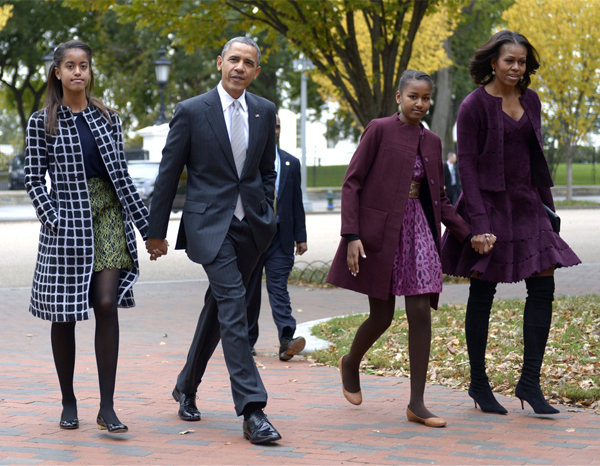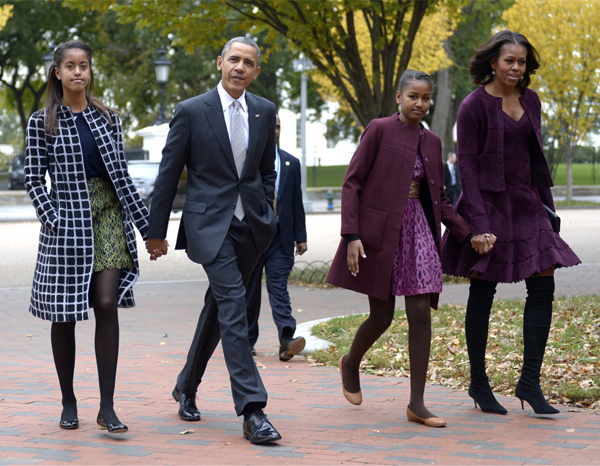 We're major lovers of over the knee boots; why else would we have dedicated an entire feature to them? (Click here to check out some of our favourites that we selected a few months ago.)
Over the knee boots are the hottest footwear trend right now; you know it, we know it, and First Lady Michelle Obama knows it too. Three cheers for the trendy FLOTUS!
Michelle Obama decided to rock the black Jimmy Choo Esther boots at the Sunday Service at Saint John's Episcopal Church in Washington DC at the weekend, looking chic and fashion-forward with the rest of the Obama clan.
MObama wore her stunning boots with a burgundy ensemble that consisted of a dress and a matching cardigan, as well as a black clutch which offset the burgundy hues of the outfit perfectly.
And how cute do the First Lady and her daughter look in matching outfit colours? Are the Obamas one of the most stylish families to live at the White House? Let us know your thoughts!