Last Updated on 21st May 2014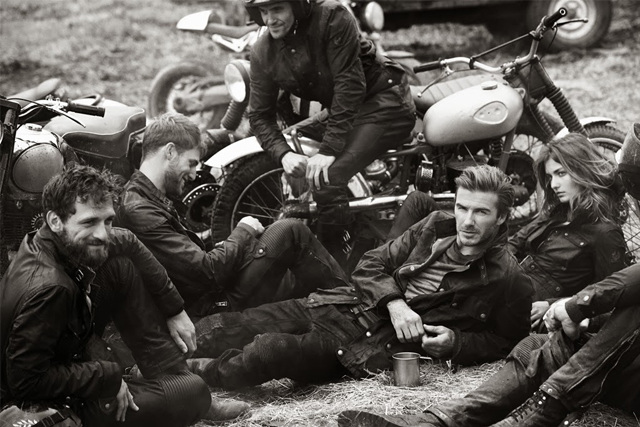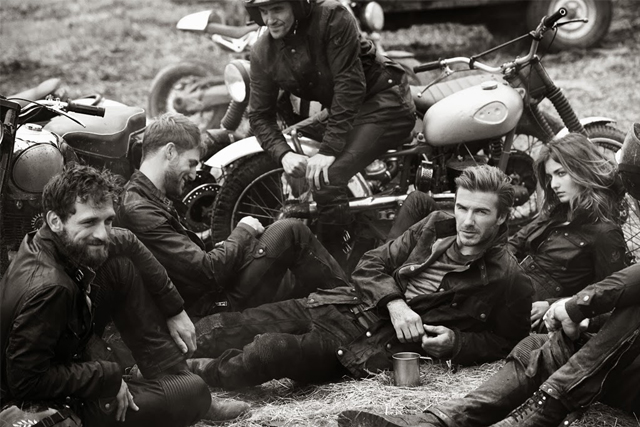 We like to stick to womenswear on My Fashion Life, but we've made an exception for David Beckham this morning… mainly because it means we have a good excuse to publish (and swoon over) the picture above. Sounds reasonable.
Although he's retired from football, Becks is still going strong as far as his work in fashion is concerned (yay!) and has just designed a collection for British brand Belstaff. And as you can see above, he's also been asked to appear in the Peter Lindbergh lensed ad campaign for the pieces too. Well, it would be rude not to include him right?
The collection is basically a revival of biker classics with a hint of David Beckham's personal style – best of both worlds, especially as David is apparently a very keen biker!
"I've always loved motorbikes, but I've never really been allowed to ride them," he said. "Obviously now that I've finished playing, it's enabled me to spend more time on my bikes, which is great."
The Beckham for Belstaff collection launches in March next year in Belstaff stores worldwide and Belstaff.com.