Last Updated on 20th November 2013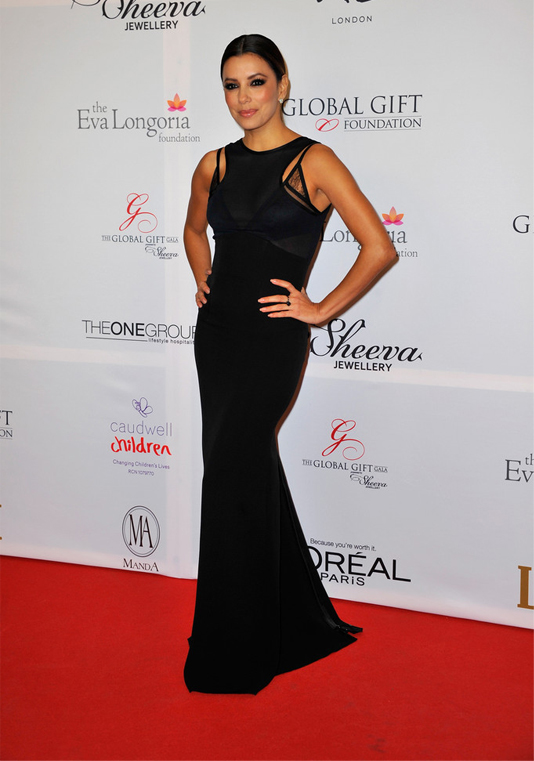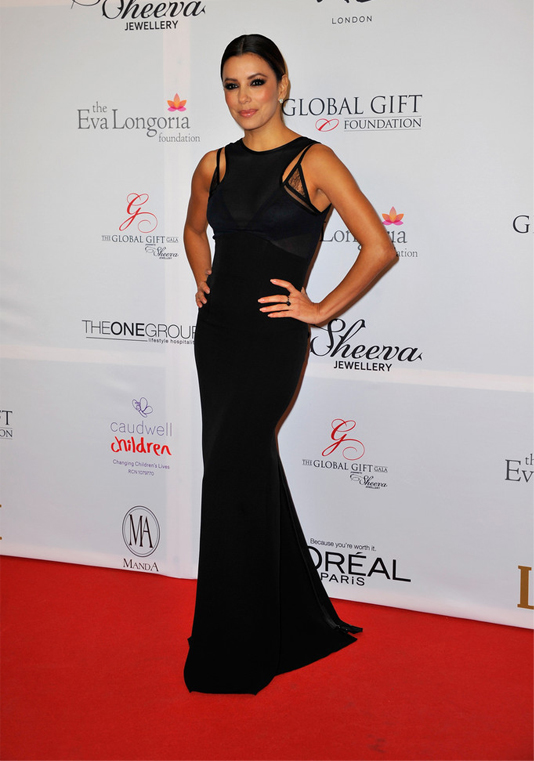 Eva Longoria looks incredible on the London Global Gift Gala red carpet in her floor-length black dress designed by her good friend Victoria Beckham.
However, it could have had a totally different outcome if it wasn't for the designer herself coming to the rescue in Eva's time of need.
The Twittersphere blew up yesterday when VB tweeted a pic of herself on her knees altering Eva Longoria's dress for the event; what other high profile designer best friend do you know who would do that?
Eva accessorised her VB-altered dress with some seriously smoldering dramatic black eyes, a sleek pulled back hairdo and some ultra sparkly stud earrings.
Gorgeous as always, Eva – Victoria Beckham would be proud!