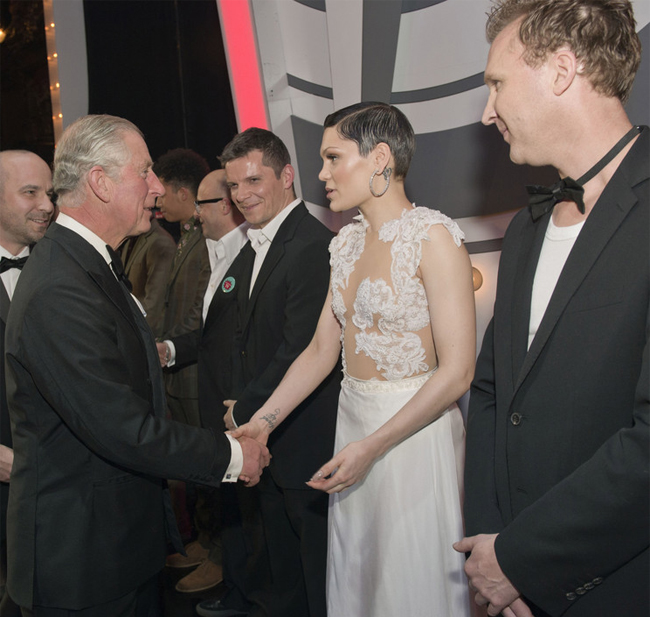 If we were ever invited to meet Prince Charles, or any of the royals as a matter of fact, we would be trawling the archives for Kate Middleton sartorial inspiration.
We don't think Jessie J was on the same wavelength, as the singer looked like she was going clubbing in a very see-through cropped top paired with some white wide leg trousers for her audience with Prince Charles following the Royal Variety Performance at the London Palladium. An interesting outfit choice, we must say!
We do think Jessie J looked great though, especially with her newly-dyed raven locks., so we hope Charles didn't think it was too inappropriate.
And judging from all the pictures from the event, it looked like he was the perfect gentlemen and kept his eyes firmly in the face region. Kudos!