Last Updated on 28th November 2013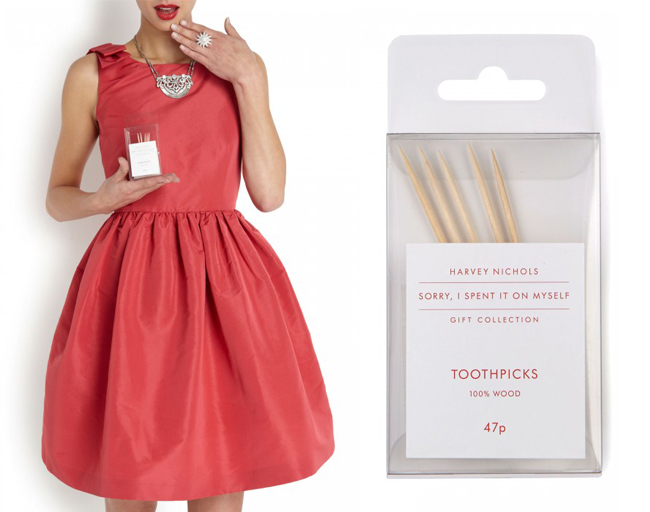 Self indulgence has never felt less shameful, as Harvey Nichols launches the "sorry, I spent it on myself" campaign and gift collection. In a word, we think it's genius!
The concept is pretty self explanatory really; let your friends and loved ones know that you've spent most of your money on yourself this Christmas by way of some cute and fun little gifts from Harvey Nics.
"We wanted to have a bit of fun and remind people that they shouldn't forget to spoil themselves this Christmas," said Julia Bowe, a spokesperson for Harvey Nichols.
"We hope that our new 'Sorry, I Spent It On Myself' Gift Collection will provide our fashion-loving customers with a tongue-in-cheek stocking-filler, and the perfect excuse to treat themselves to that must-have fashion item that they've been lusting after all year! Christmas is, after all, about giving and receiving, even if it is from yourself".
We've never agreed with a statement so much. Click here to browse and shop the collection before all your funds run out completely!
And don't forget to check out the light-hearted video below either. We love it when people don't take themselves too seriously!