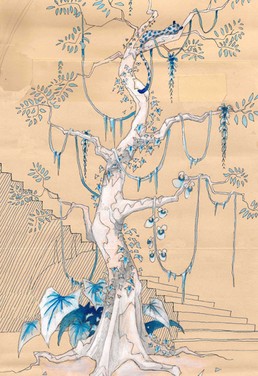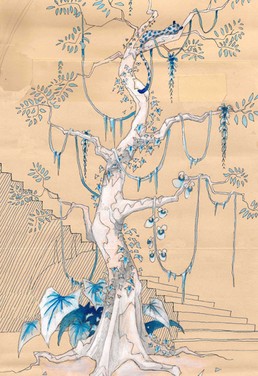 We love this: John Galliano is embracing the festive spirit by designing a Christmas tree for Claridge's.
Next month, a Galliano for Dior Christmas tree will unveiled at London's grand Claridge's hotel , but this is no traditional tree, let us assure you.
Unsurprisingly, the designer has forgotten festive tradition and created a Christmas tropical tree in sparkling white, complete with crystals, orchids and vines in silver and blue , and a sleeping leopard perched on one of the branches… of course.
"I want to combine to festive with the innovative, the spirit of Dior with the beauty of Claridge's and create something spectacular that will inspire, Galliano told WWD.
Claridge's general manager, Philippe Leboeuf, added, "this is another bold step in Claridge's history to provoke, confound and delight out guests.
The tropical tree will go up in Claridge's on December 1st and will be displayed in the hotel's foyer.
Oh Christmas tree, oh Christmas tree, of all the trees most lovely… ok, perhaps it's a little early for Christmas carols.
[Images]