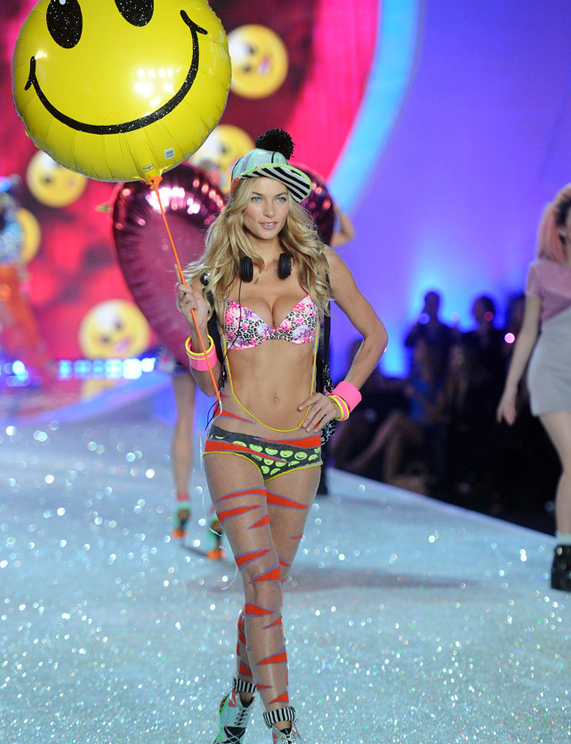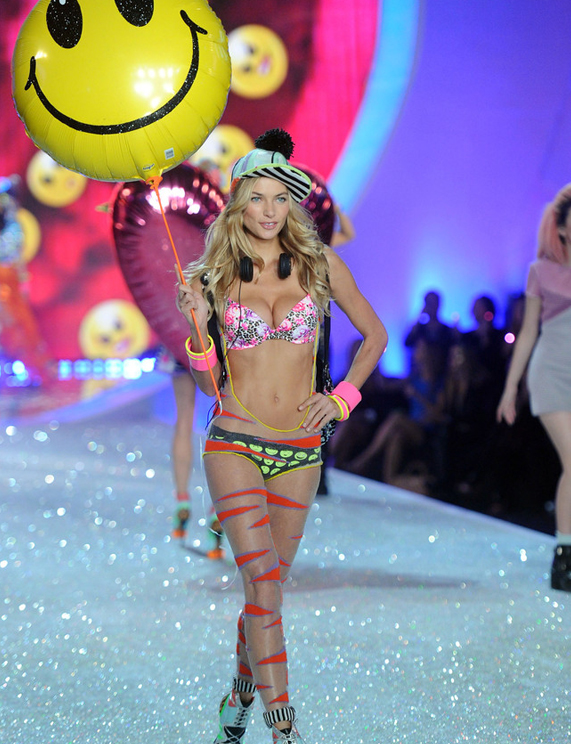 Can we have one year where there isn't a drama or a bit of controversy surrounding the Victoria's Secret Fashion Show? Evidently not!
It's been reported that VS model Jessica Hart, who had been a firm fixture in the catalogues and in the catwalk show for the past few years, was let go… and her comments about Taylor Swift were thought to be the reason.
To recap, the model was apparently heard saying that the country singer "didn't fit" the brand, and all hell has broken loose ever since. Or at least that's what was being reported. However, that might not have been the case…
"There is no truth to the rumours that Jessica Hart has been fired or that she will no longer work with the brand," Victoria's Secret's Ed Razek said. "As you will see, she was a great part of our show and we look forward to continuing to work with her.
"As previously reported, we at Victoria's Secret and all those involved – including Jessica Hart -were thrilled to have Taylor be a part of the show. We look forward to sharing her performances next week during the television special."
Phew – glad that's all sorted out. We guess we will have to see how truthful that statement is when the line-up for next year's show is confirmed.
Do you think this hoopla was just a way to generate more interest in the show?