Last Updated on 6th December 2013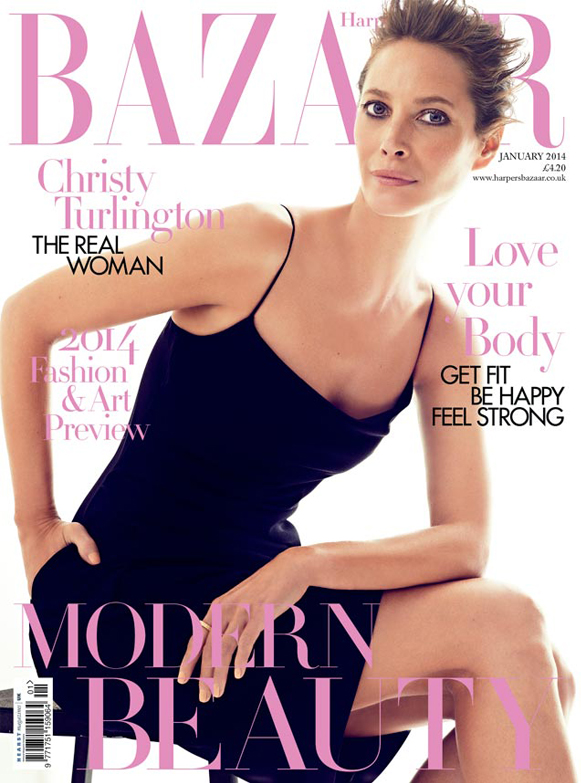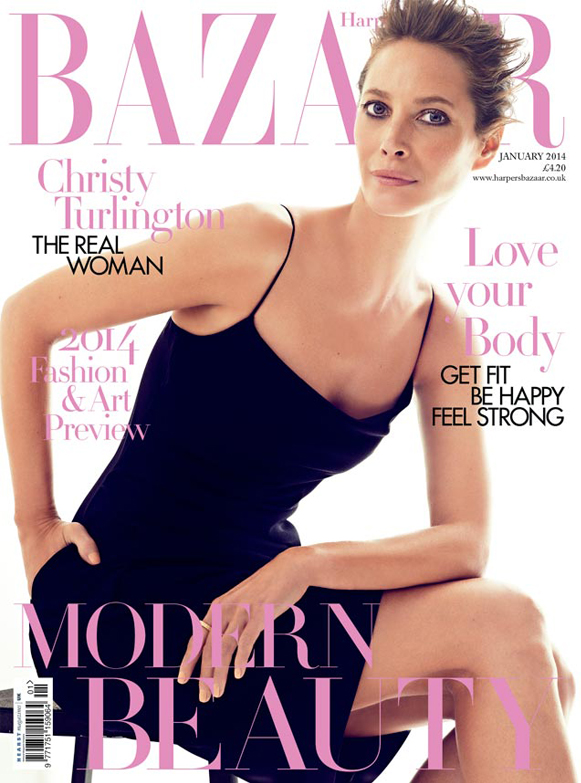 Who needs singers and actresses to front magazine covers when the original models are doing such a fantastic job of it?
We've already seen Cara Delevingne cover British Vogue's January issue, and Joan Smalls front Elle US's first cover of the new year, and now another model is taking over. Not just any model though – one of the biggest and best supermodels of all time, Miss Christy Turlington. Doesn't get much better than that, does it?
Christy is covering the Harper's Bazaar UK January issue, and is showing all the models her junior (of which there are many – not that you would think it judging from these pictures!) how it's really done!
Christy Turlington was shot by Alexi Lubomirski and is showcasing minimalism in its finest form by way of a simple black ensemble. We definitely think she'll want to go out and buy a few copies of this magazine herself – something she admitted she does because, despite her fame, doesn't get recognised…
"I've always been able to buy my own magazine without anybody knowing that it was me on the cover," she told Harper's Bazaar.  "Often I would walk into jobs in Milan or wherever and sit on the couch and they would look at me and look at my card and they'd be like, 'Is that really her?'"
We think we'd be able to recognise those supermodel looks anywhere – what about you? You can read the rest of Christy Turlington's interview and see more jaw-dropping pictures in the January issue of Harper's Bazaar UK.