Last Updated on 5th December 2013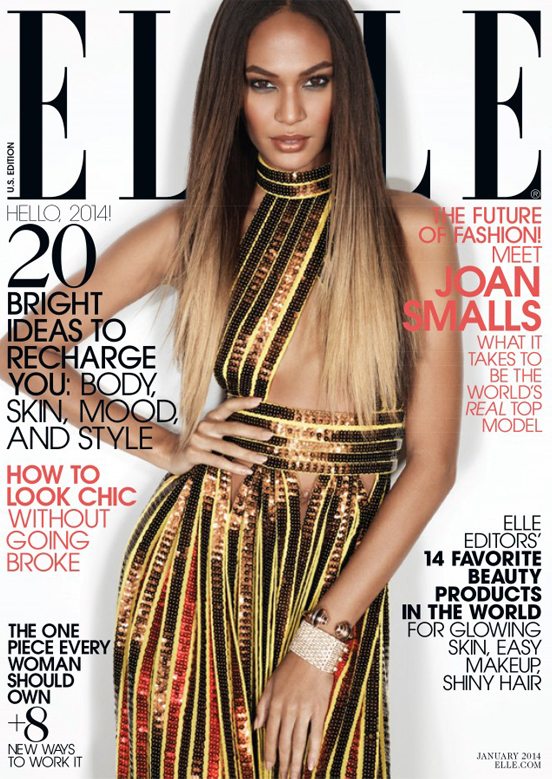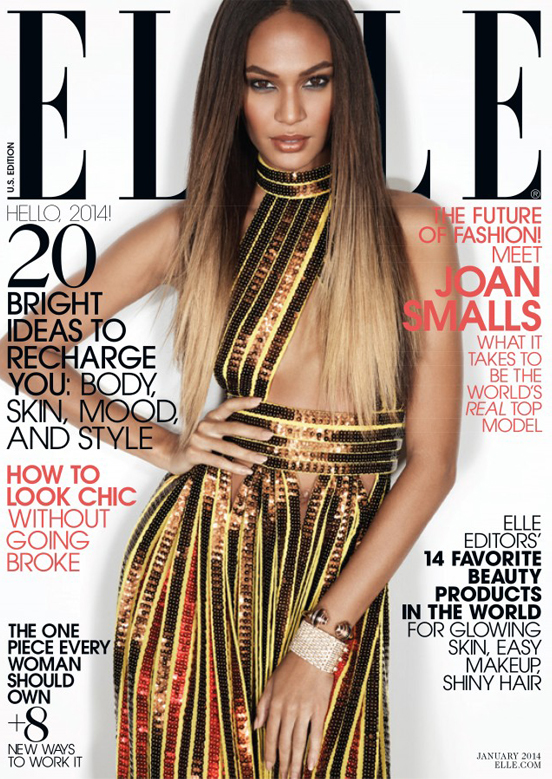 We can't blink without hearing about the on and off catwalk antics of Cara Delevingne and her model pals, so it's safe to say that models are making a huge comeback. In fact they might just be bigger and more important than ever – and Elle US's January issue is all about reiterating that point.
Joan Smalls, one of our favourite young models of the moment, has finally landed her first Elle cover, and is looking fierce in a sequin Givenchy by Riccardo Tisci dress. Only a professional poser can pull off a look like that!
Inside the mag, as well as posing in some more lust-worthy pieces from the likes of Chanel to Gucci, she  opens up about the lack of diversity.
"People hide behind the word aesthetic," she began. "They say, 'Well, it's just that designer's aesthetic.' But when you see 18 seasons in a row and not one single model outside a certain skin colour…?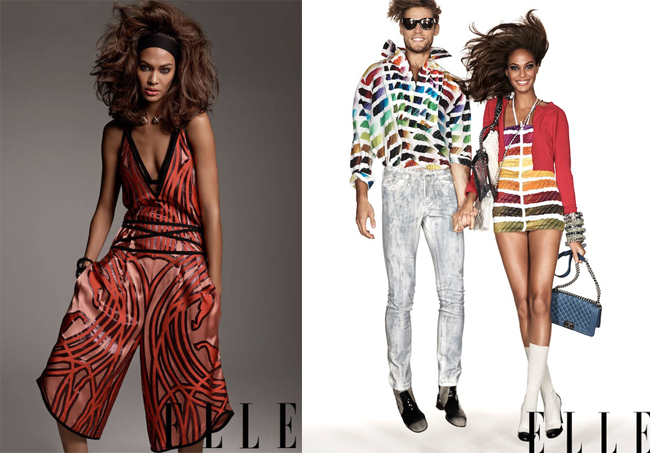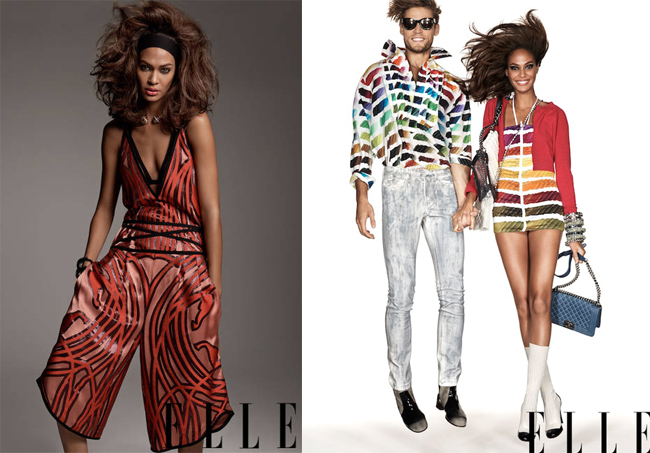 "There are people in the industry who are advocates, who support diversity. And there are people who do not. I don't get it. Beauty is universal. These doors have to open."
Anyone else think she should team up with Naomi Campbell and sort the diversity issue in the modelling world out once and for all?
You can read the rest of the interview in Elle US's January issue.