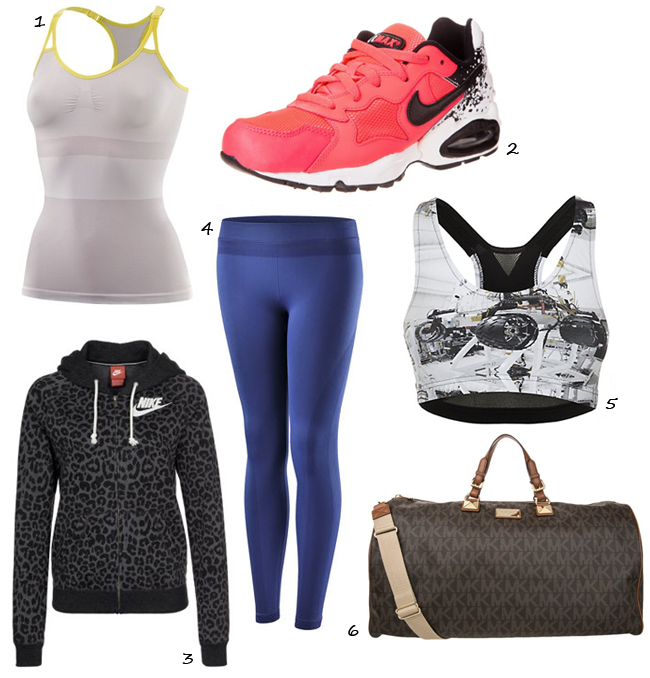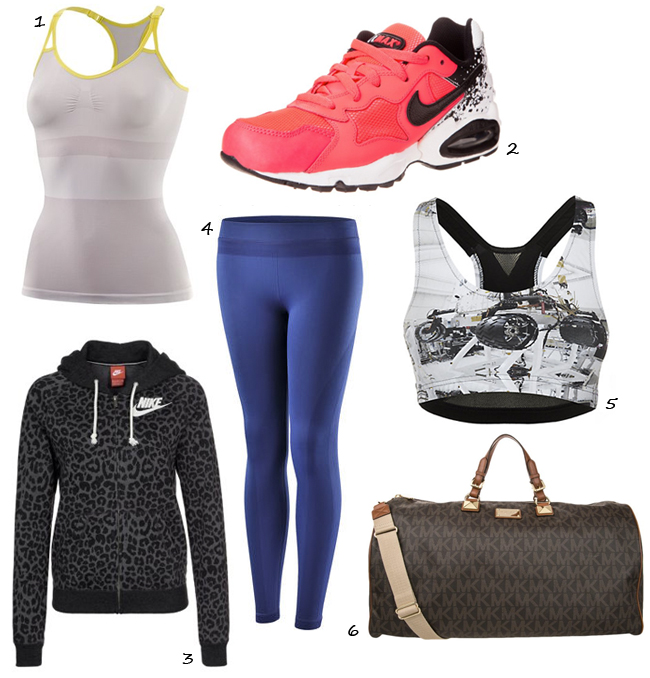 We predict that the membership queue to your local gym is going to be longer than that of a One Direction album signing come January, so why don't you get a little head start and sign up to the gym now?
One gym session a week will make you feel a lot less guilty about gorging on Christmas food prior to the big day, plus it means you can eat more Christmas pudding and have that third helping of roast potatoes. We think that's how it works, anyway…
Moving on. We know that there can sometimes be a misconception about sportswear being unflattering and not very stylish, but were making it our mission to dismiss that. Take a look at the six pieces we have selected to prove our point that will make you want to flock to the gym!
1. Stella McCartney's collaboration with Adidas isn't the only reason we are tempted to work out, but it sure helps… Adidas by Stella McCartney seamless strap tank, £60
2. Stand out from the crowd and embrace your girlie side with these loud, pink trainers! Nike Air Max pink trainers, £90
3. Cover up before and after your work out with this luscious leopard pint tracksuit top! Nike Sportswear leopard print tracksuit top, £60
4. We love the smooth silhouette these sports tights give you. Adidas by Stella McCartney seamless seven-eights tights, £60
5. Keep the girls strapped in and make sure they stay firmly in place while you're doing your workout with this cute sports bra! Lucas Hugh Rover sports bra, £105
6. Carry your sports-gear in this luxurious ultra stylish bag! Michael Kors sports bag, £370