Last Updated on 23rd December 2013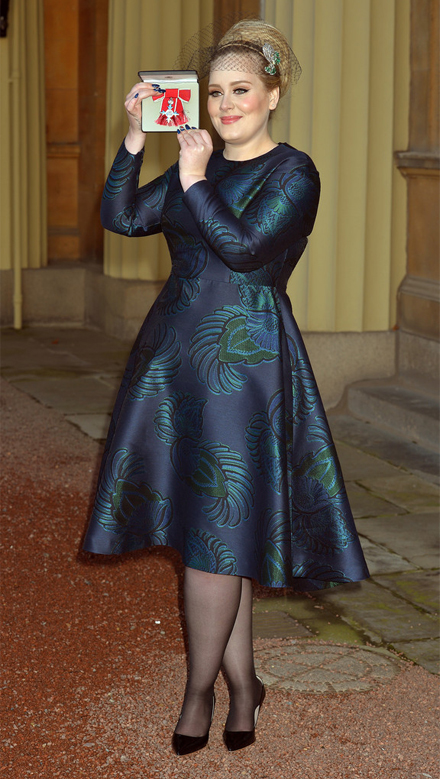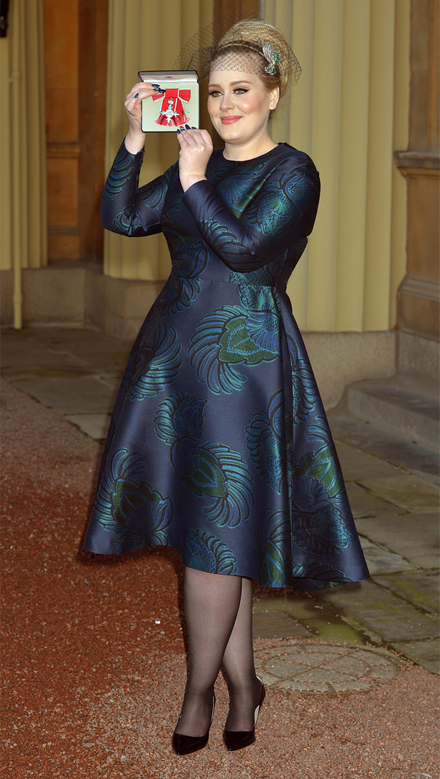 Well 2013 has definitely been Adele's year!
Not only has she been adapting to her new mummy duties after giving birth at the end of 2012, but she's also gone and won herself an Oscar for her epic Skyfall tune, and now she's picked up an MBE, too. Congratulations, Adele!
Not only are we celebrating with Adele for accepting an MBE from Prince Charles, but we are also applauding the gorgeous outfit she wore for the occasion.
Adele wore a custom blue feather embroidered Stella McCartney dress with a Philip Treacy headpiece, and accessorised with some much-needed tights (essential for the British weather) and black heels. Her make up, as always, was flawless.