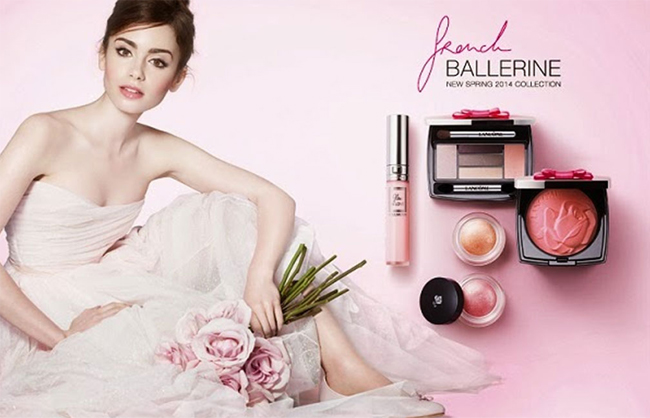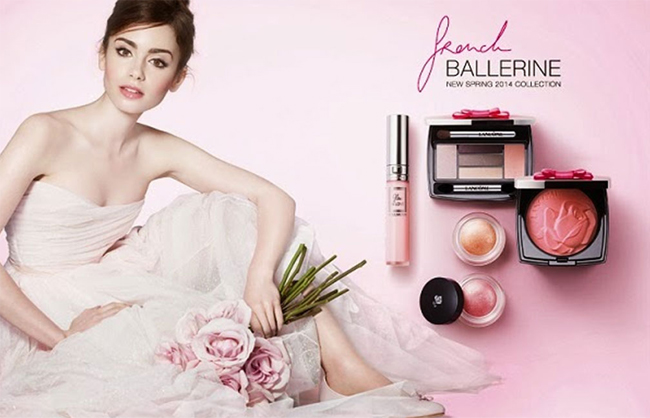 Move over Emma Watson, there's a new face of Lancôme in town, and her name is Lily Collins!
No disrespect to Emma Watson, as she has done a marvellous job posing for Lancôme these past few years, but we realise that there comes a time for brands to bring in new faces… and we couldn't be happier with aforementioned new face Lily Collins.
Lily Collins has really grown up in the spotlight, and has been nothing but stylish and elegant on the red carpet – her Mirror Mirror promo looks last year were particularly stunning –  so it was only a matter of time until she landed a major ad campaign.
With her beautiful brows, blemish-free flawless skin and enviable cheekbones, we couldn't think of a better face for the new ballerina-esque collection.