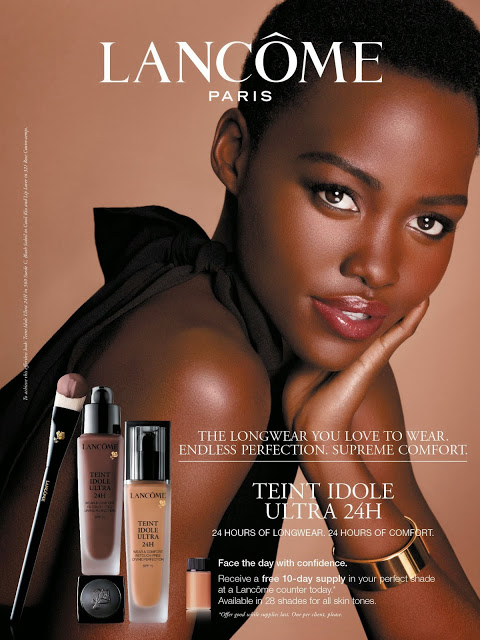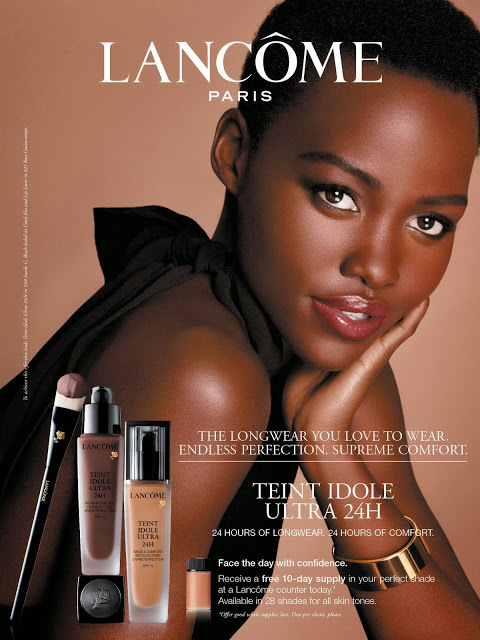 Here it is – After waiting relatively patiently these past few months, Lupita Nyong'o's debut beauty ad campaign for Lancôme has finally surfaced… and it's even more gorgeous than we could have ever expect us. And believe us, we expected a lot!
The Oscar-winning actress and "most beautiful woman in the world" (according to People, but we don't see many individuals disagreeing. We certainly don't!) is doing a fantastic job of showcasing what Lancôme has to offer.
Utterly radiant skin, a flawless complexion and an ultra confident gaze in her eyes definitely all help to sell the products.
And speaking of products, the one that caught our eye is of course the Teint Idole Ultra 24H foundation. It comes in an impressive 28 different colours, so we are confident that we'll find a matching shade.
Lupita has done a fantastic job of showing us the results of the foundation, so we know we won't be the only ones in the queue at the Lancôme beauty counter.