Last Updated on 7th January 2014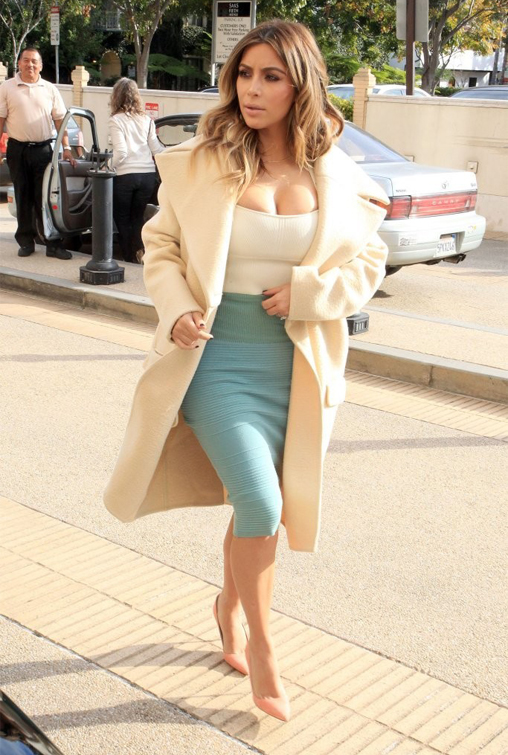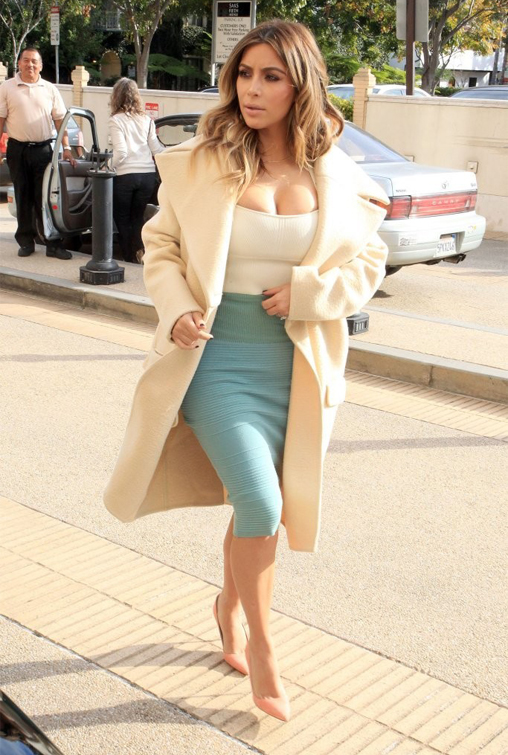 Pretty pastels are the only colour trend to be rocking this upcoming spring/summer 2014 season (as demonstrated by Girls star Allison Williams on her gorgeous InStyle UK February cover), and it looks like Kim Kardashian has also received that message loud and clear.
The yummy mummy and soon-to-be Mrs Kanye West was snapped in a killer ensemble while on a shopping spree in Beverley Hills, no doubt adding more fabulous items to her already enviable wardrobe.
It looks like all her hours in the gym getting her post-baby body back have paid off, as Kim showcased her ample cleavage in a skin-tight cropped top (was it too tight? We – and probably all the red blooded males in existence – don't think so) and her world-famous derriere in a below-the-knee turquoise high-waisted pencil skirt.
Kim accessorised with some stunning pastel pink Manolo Blahniks, and an oversized Celine coat that, let's face it, will go with absolutely everything and never go out of style. Y'know, just in just in case you were tempted to get it for yourself and needed some reasons to justify it!
Golden, perfectly styled hair and flawless goddess-like make-up completed her look. If only we looked that good while shopping…