Last Updated on 13th January 2014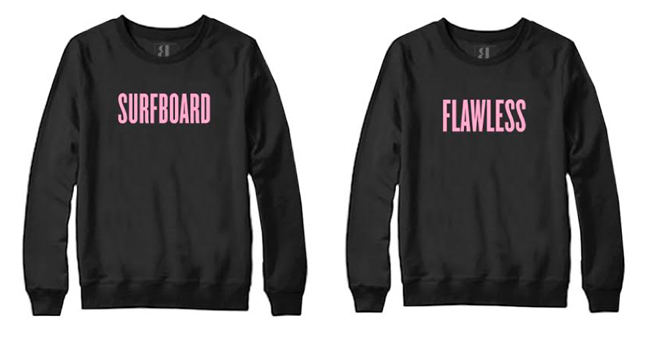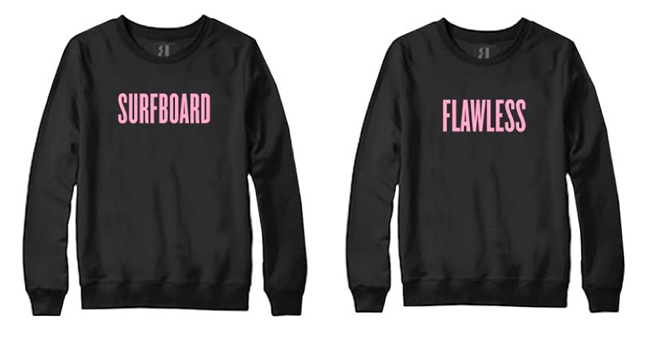 Do you like the two sweatshirts above?
These aren't just any ordinary one word slogan sweatshirts you see before you. They just to happen to be sweatshirts featuring four of the most popular (so popular they went viral!) words from Beyonce's brand spanking new album that she had secretly been working on and surprised fans with last month. And as a result, we need them in our lives and wardrobes, pronto!
"Flawless," "watermelon," "surfboard" and "breakfast" are all words that can be found on her new secret album, and all four can be found individually emblazoned on the sweatshirts. We think it's a pretty cool idea that brings the fashion, music and social media worlds all together.
The sweatshirts retail for $65 each (you can get them on Beyonce's official e-store) which we don't think is too steep a price to pay to pay homage to the one and only Queen Bea. They will also be excellent conversation starters amongst fellow Beyonce fans who will recognise them.
Which one would you get?