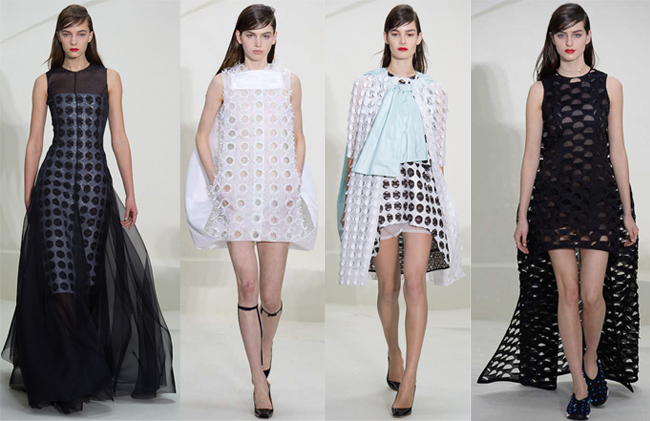 There's nothing better to get us into the pre-Oscars spirit than good old Couture Fashion Week in Paris.
As well as watching the models float down the Parisian runways in the finest Couture and salivating at the luxury pieces they are draped in, we can't help but envision which of our favourite A-listers (and we really do mean A-listers – only the cream of the crop are truly worthy!) might rock the pieces on the upcoming red carpets. Jennifer Lawrence in Dior? Check! Diane Kruger in Chanel? Double check!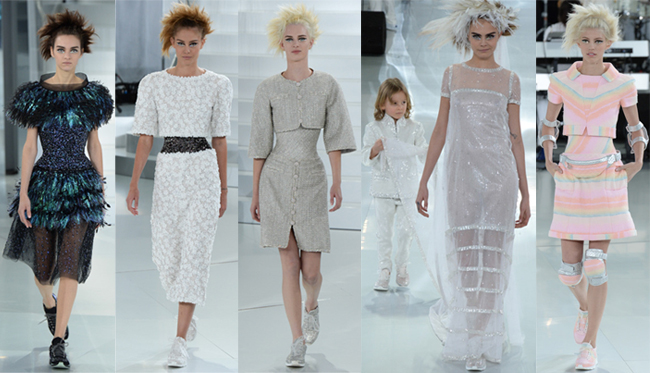 Raf Simons went for a modern and somewhat practical theme for the Dior Couture collection; relaxed, worldly, effortless!
"I was thinking about taking the theatrical out and taking it more into reality," Raf Simons said. "As a designer, you have a responsibility to do both — to trigger her fantasy with the show, but give her the reality as well." We think that describes the collection perfectly!
Karl Lagerfeld was also going for a somewhat relaxed and comfortable theme; how else would you explain the trainers and the… are those shin pads? The classic Chanel aesthetic was still as evident as ever though, with pastel hues, the classic Chanel tweed suit, and elaborate detailing not only in the pieces themselves but in the entire show.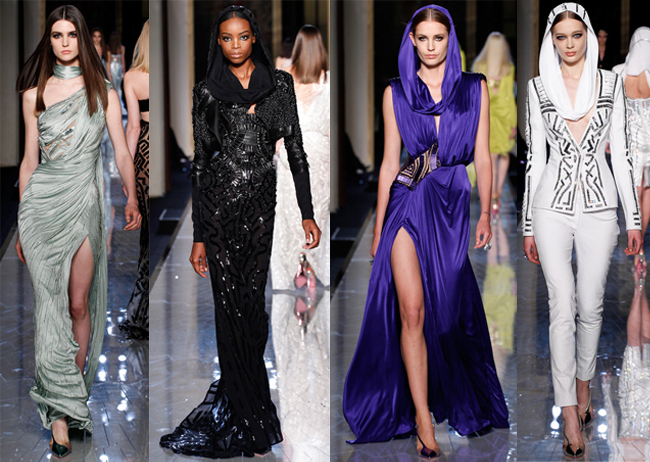 Donatella Versace was inspired by the contemporary goddess, which definitely shone through thanks to the Grace Jones esque hoods.
"A contemporary goddess: power, determination, strength, and glamour — that's what I was thinking about," Donatella explained. "And how this woman can show her soft side, being a Versace, because Versace is always very spectacular."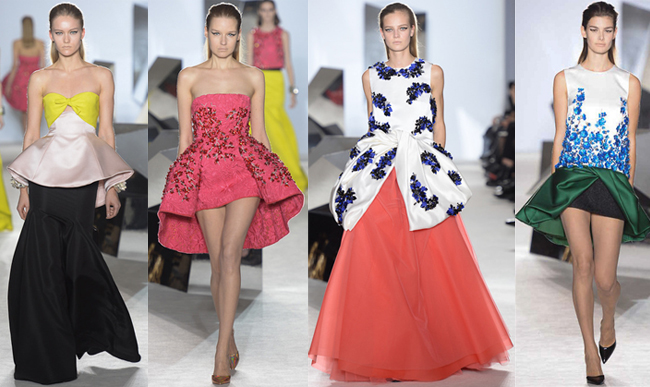 What do you think of our favourite looks from Couture Fashion Week so far? Let us know if you have any red carpet awards season predictions!