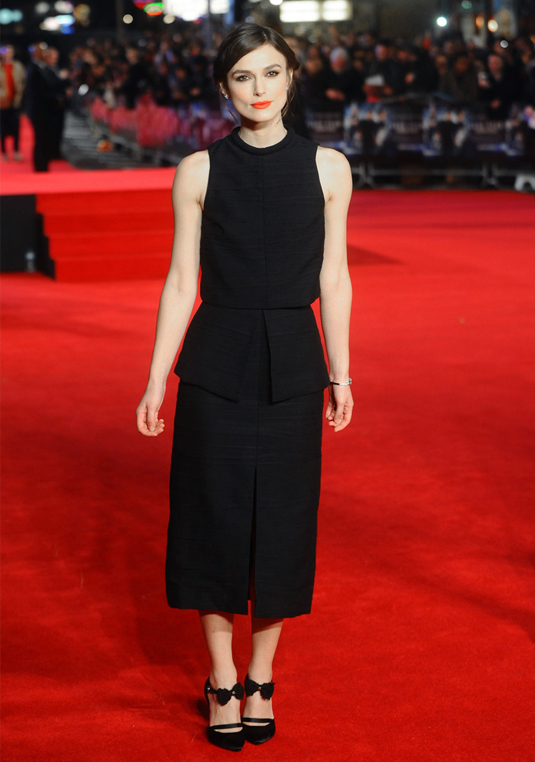 Following a short but noticeable absence from the red carpet, we were really looking forward to Keira Knightley's next big premiere so we could see her really shine in a highly glamorous ensemble.
The vintage-inspired Chanel she wore last week got us really excited about things to come, but we feel she might have missed a trick at the London premiere of Jack Ryan: Shadow Recruit. 
Although Keira looked very chic and elegant in a black Proenza Schouler outfit from the spring/summer 2014 collection, we don't think it screamed "I'm back on the red carpet with a vengeance; I am a fashion goddess, her me roar" as we were expecting.
There's nothing wrong with this outfit, the styling or indeed Keira's flawless hair and make-up – the red lip in particular is to die for – but we were expecting her to dominate the red carpet with a fierce sweeping dress from one of her go-to designers.
A great look, but we were expecting something bigger from one of our red carpet favourites; where do you stand?