Last Updated on 22nd January 2014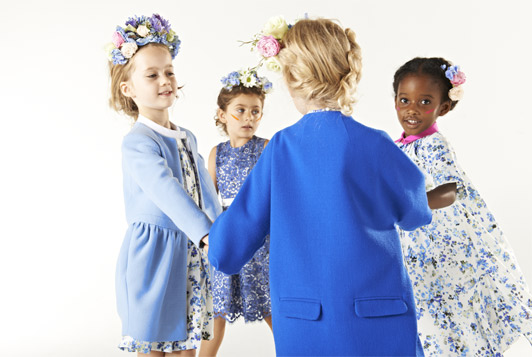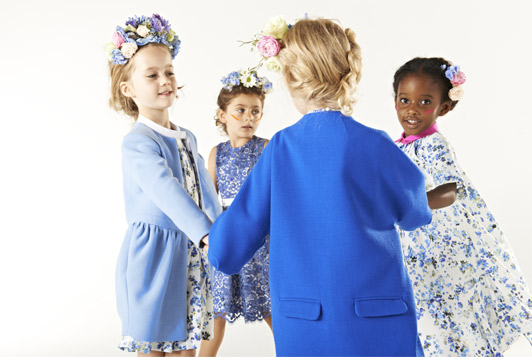 That awkward moment when your kids have a better wardrobe than you…
It teased us about potentially launching a children's line way back in 2010, but now London-based label Preen has actually done it! We can expect the first ever Preen childrenswear collection to land exclusively in Selfridges from this Saturday!
"We have two daughters – one-year-old Blythe and Fauve, who's five – and we just wanted to shrink our adult clothing down to mini versions," said Justin Thornton, one half of the husband and wife Preen team.
"Getting the fit took a while, but we have a very willing fittings model at home! The best was seeing how absolutely adorable our designs look in miniature."
There's no denying that the children in the pic above look absolutely precious in their scaled down versions of the main Preen line we know and love.
Justin Thornton and wife Thea Bregazzi reportedly took inspiration from the current Preen Resort 2014 collection for the childrenswear line, with cute skirts, shirtdresses, and a to die for powder blue cocoon coat all featuring in the collection.
Will you be dressing your little darling in Preen?