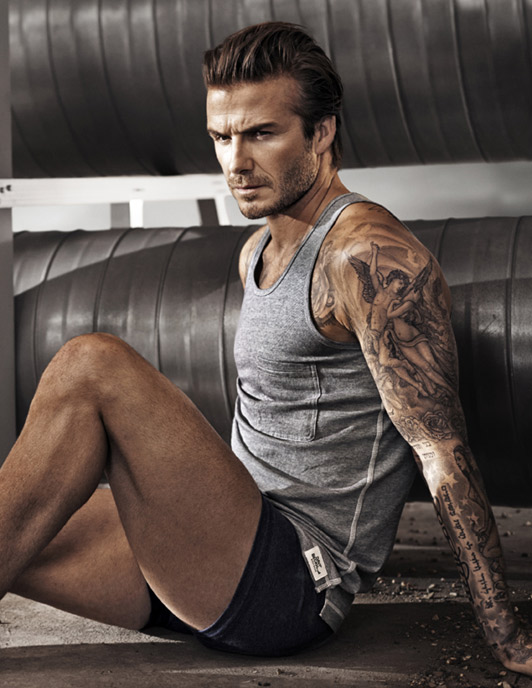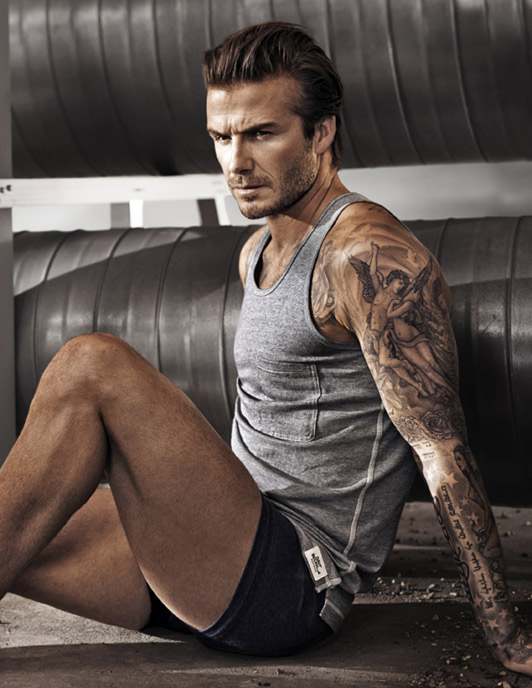 We told you a few weeks ago (actually we screamed at you in a fit of excitement)  that David Beckham and his underwear would be taking over the Super Bowl, but now we have even more information that just might make the whole thing even more thrilling, if that's possible.
The H&M advert that will be aired in one of the biggest and most lucrative spots of the Super Bowl will be chosen by us, the loyal Becks fans! Drive director Nicolas Winding Refn and David Beckham have filmed two versions of the new H&M bodywear commercial, and it's up to us to decide which one gets aired. Pretty cool, right?
"It was so exciting to work with one of my favourite directors, Nicolas Winding Refn, on my new campaign for H&M," David said. "Nicolas pushed me hard to create an action-packed film, which shows off this season's new heritage-inspired bodywear at its best."
The ads aren't available to peek at/drool over just yet, but make sure you log on to the H&M website from January 27th twitch both options and vote for your favourite.