Last Updated on 5th February 2014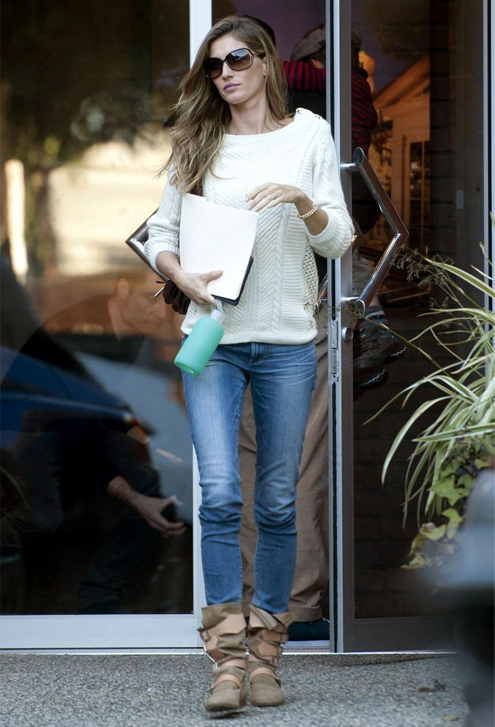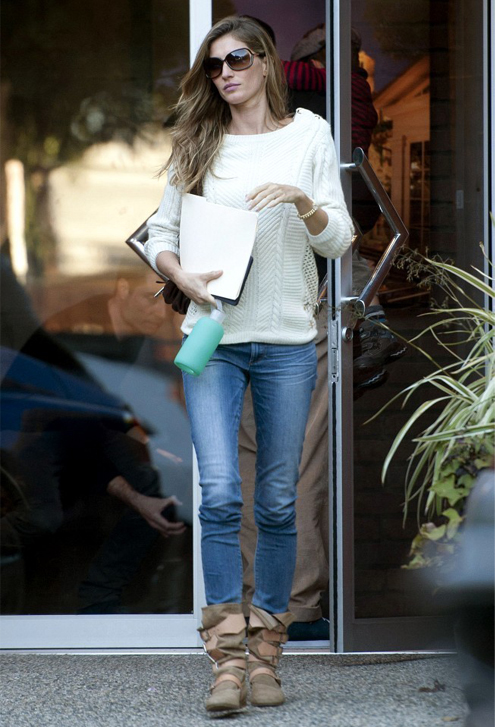 Gisele Bündchen is the epitome of casual cool in the picture above, isn't she?
The gorgeous supermodel is living proof that simple blue jeans and an effortless white jumper can be a winning sartorial combination; having beautiful beach waves and an enviable golden glow doesn't do any harm, either!
We also couldn't help but notice Gisele's hand candy, the cute aqua coloured bkr bottle she is carrying.
Gisele isn't the only super or celeb to be spotted out and about with these trendy glass and silicone bottles. Jessica Alba, Olivia Wilde, Natalie Portman and fellow Victoria's Secret model Alessandra Ambrosio are just some of the bkr bottle's famous fans. We think we might channel Gisele and snap one up for ourselves; who's with us?