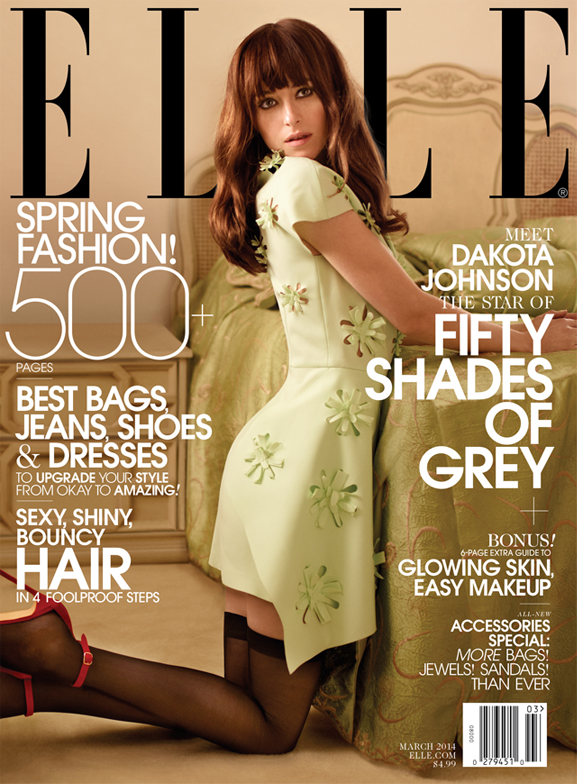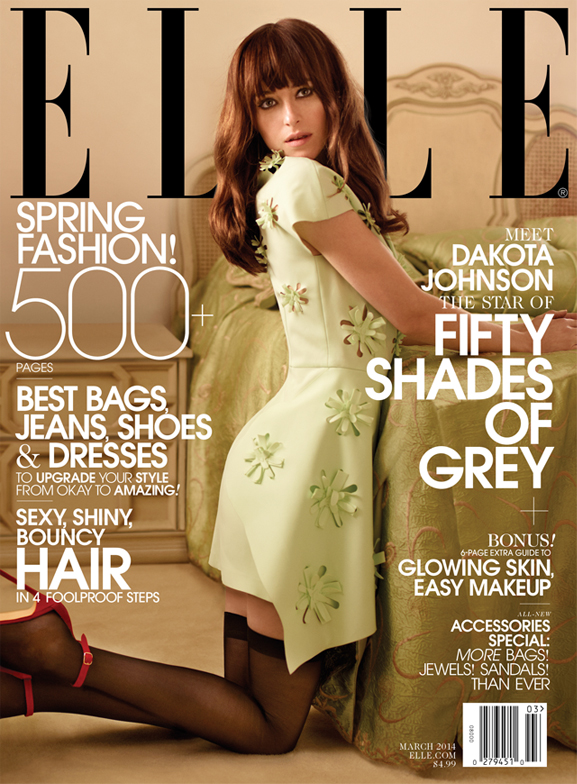 Looks like filming all those sex scenes as alter ego Anastasia Steele in the upcoming Fifty Shades of Grey movie have paid off, as Dakota Johnson is looking like an ultra sex goddess on Elle US's March cover. Her first major fashion glossy cover, may we add. And didn't she do well?
As well as posing seductively for the camera, Dakota Johnson – the daughter of Melanie Griffith and Don Johnson, don'tcha know – opens up about taking on one of the most infamous movie roles of the year, including why she did it and how comfortable she is filming the, rem, steamier scenes with Christian Grey, Jamie Dornan.
"I don't have any problem doing anything," Dakota said. "The secret is I have no shame.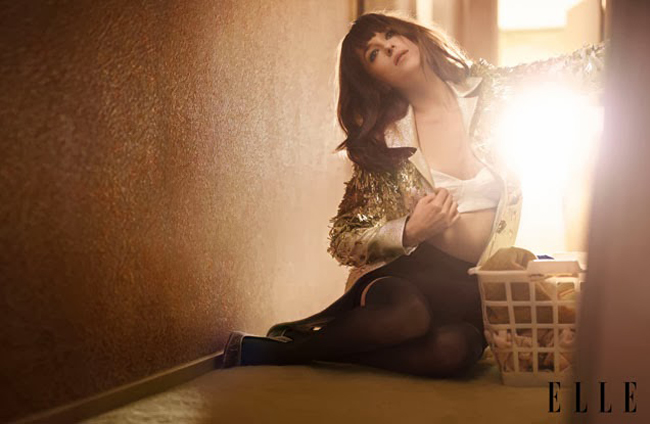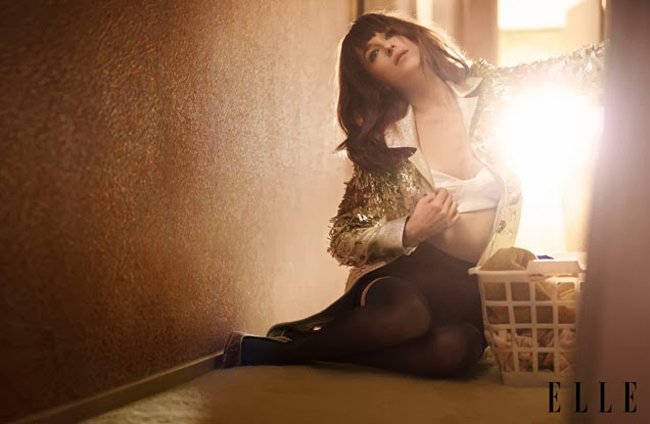 "Reading the book, I found myself more interested in the ways they were breaking each other down emotionally than the sex scenes. I think there's a part of a woman that wants to be the thing that breaks a man down."
Do you agree with her? Are you as excited as we are for the release of the new Fifty Shades of Grey film?
You can get your hands on the steamy Elle US March issue from February 18th!