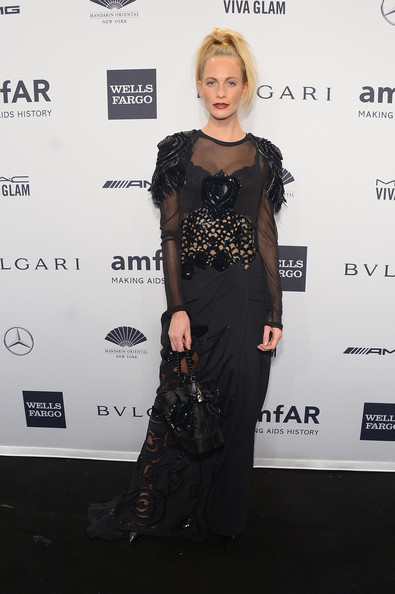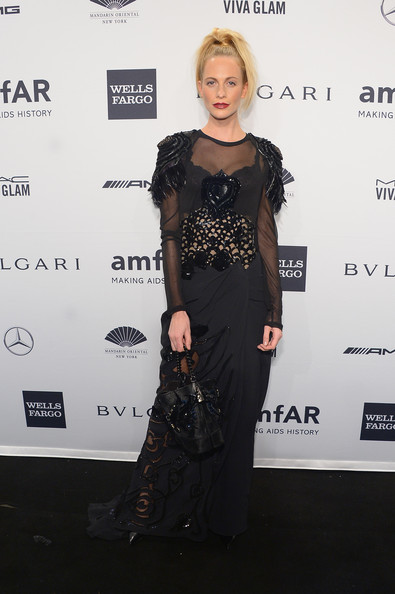 With red carpet style getting ever more sophisticated – and not in a boring way – its becoming tougher to track down a look that makes us say "meh." However, one particular look always slips the oh-so-pretty net, landing straight in our Worst Dressed pile.
And, this week it seems one of the Delevingne sisters may have momentarily downgraded their style-setter status, with a rather odd gown.
Poppy Delevingne took to the black red carpet at the 2014 amFAR Gala earlier this week, and we're not sure we're with her on this sartorial slip-up. Sporting a rather bewitching black gown from the Louis Vuitton spring 2014 collection, Poppy ensured all eyes were on her.
Featuring a sheer body with intricate bead embellishment, Poppy completed the look with a super-high ponytail and an aptly dark lip. A rather bulky bucket bag finished her evening effort.
There's just something about this outfit that's a little mismatched; it's one of those looks that works better on the runway, complete with Marc Jacobs-esque grandeur. The hair harks back to the 90s, while the bag is too large for a formal evening affair. A more sophisticated hairdo and a tiny box clutch could salvage this look, but as it stands, it's a let down from the Delevingne camp.
Agree with our style verdict? What do you think of Poppy's look?
[Image]