Last Updated on 10th February 2014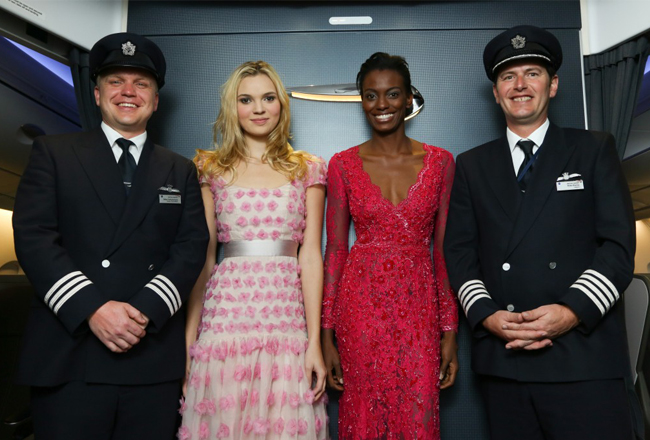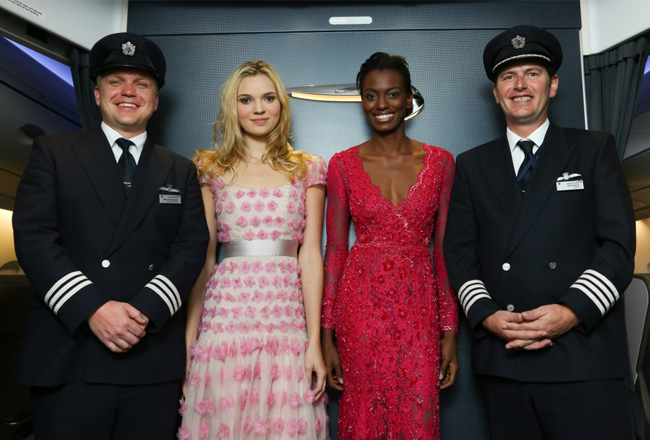 Remember when Karl Lagerfeld transformed the Grand Palais into an Air Chanel plane for the much talked about spring/summer 2012 Haute Couture show? Well it looks like Kaiser Karl was once again ahead of the times, as catwalks shows in the sky are now actually going to be a thing!
Harrods has teamed up with British Airways to make this happen, and will be using the A380 route from London to Johannesburg  for the very fashionable journey.
"Harrods is delighted to have partnered with British Airways, bringing together two iconic British brands, to create a spectacular event," said Michael Ward, a spokesperson for Harrods. "Celebrating the exceptional design of the A380, we were able to present the talent and creativity of our most respected British fashion designers, in a unique experience at 30,000ft."
That does sound terribly exciting – especially as the debut flight reportedly featured looks from Victoria Beckham to to Matthew Williamson to Stella McCartney, but don't flock to your nearest travel agent to book your ticket just yet, as the flights are currently press-only.
Still, this might be available to the public in the near future tool so cross your fingers and watch this space!