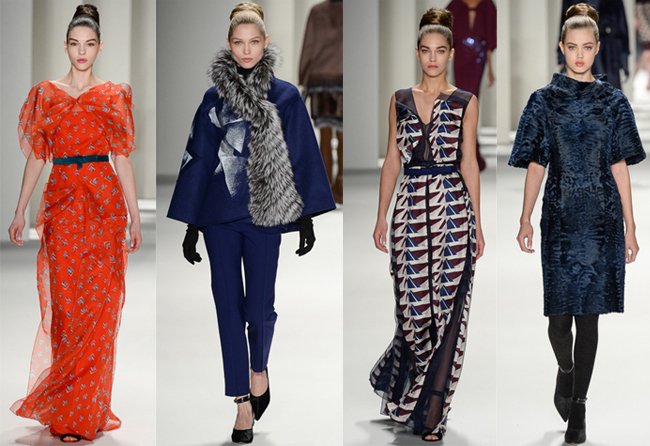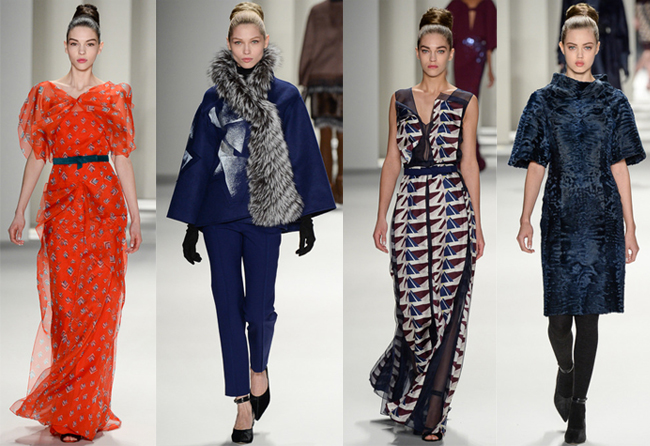 The latest New York Fashion Week offerings haven't disappointed thanks to stunning collections from the likes of Carolina Herrera, The Row, Donna Karan, Opening Ceremony, Ralph Rucci and Tommy Hilfiger.
Carolina Herrera's autumn/winter 2014 collection was another highlights for us. While some of our fave designers are still looking back for inspiration for their shows, Carolina Herrera has gone in the totally opposite direction.
"I'm a bit tired of all those collections that have a reference to the 40s, the 20s, the 30s," Carolina told AFP. "I need something else. I need the future. That's why the proportion was very important for me — the low heels and something different from the things we have seen before." Embellishments, flowing trains, and a cheeky turtleneck thrown in for good measure, too!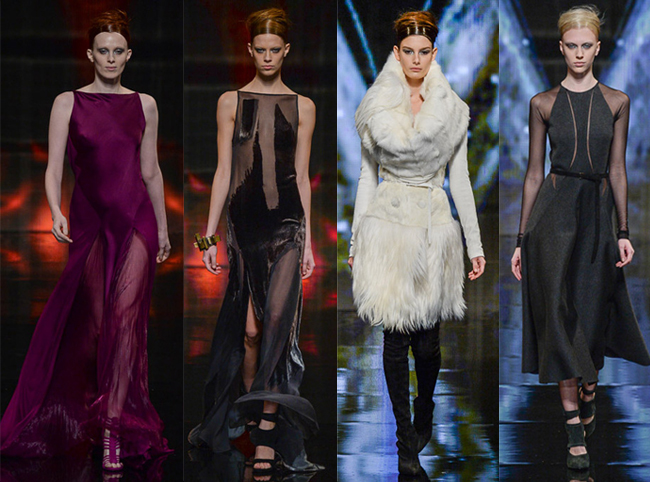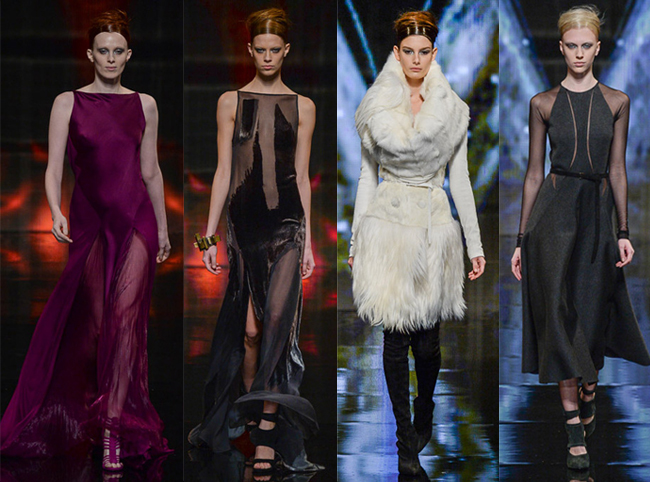 No rest for Donna Karan, as the designer was straight back out there presenting the collection for her eponymous line following her very successful DKNY show. Although the designer was celebrating her 30th anniversary, there were  no obvious bright colours and party poppers in sight, as she went for a darker theme for her AW14 collection. Slinky and somewhat sexy tailoring and silhouettes juxtaposed with large fur coats and parkas.
It was all about winter over at Tommy Hilfiger – a cosy, snowy winter in the great outdoors. No need to infer and make assumptions – there was actual (fake) snow on the runway, so it wasn't hard to see where Tommy Hilfiger was going with the theme. We loved the hats; if only our hair stayed so intact in the British wind and rain.
Here's what else went down at NYFW:
Tommy Hilfiger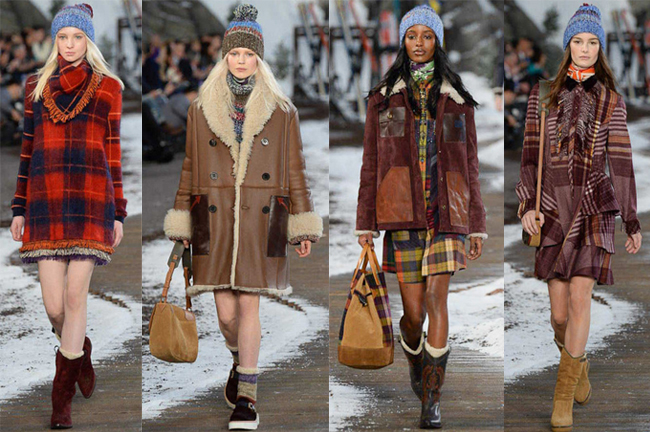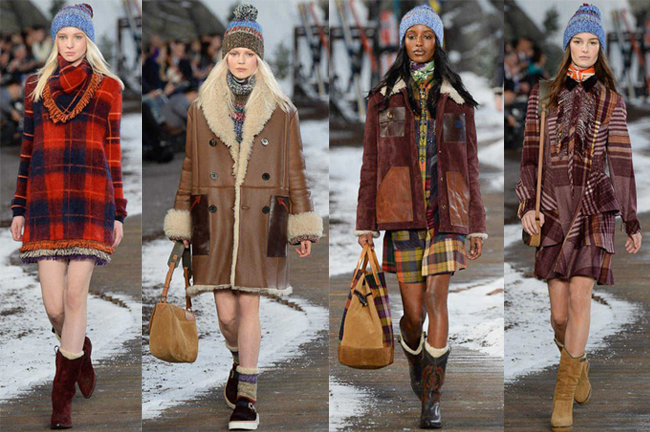 The Row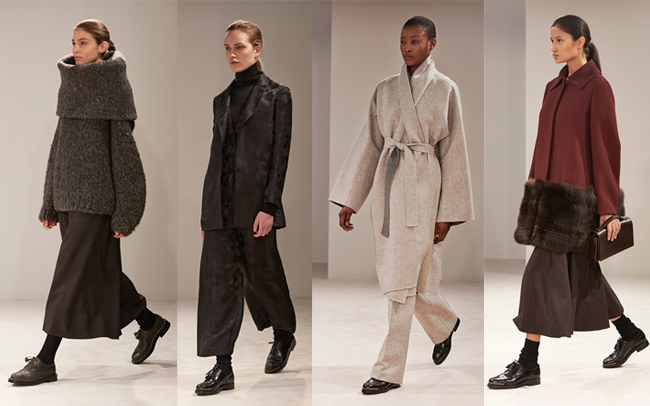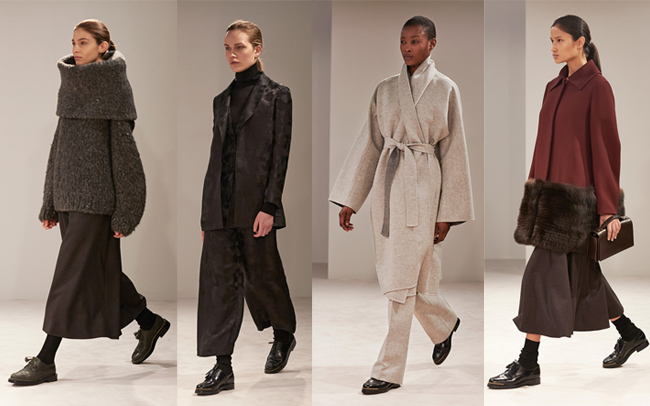 Ralph Rucci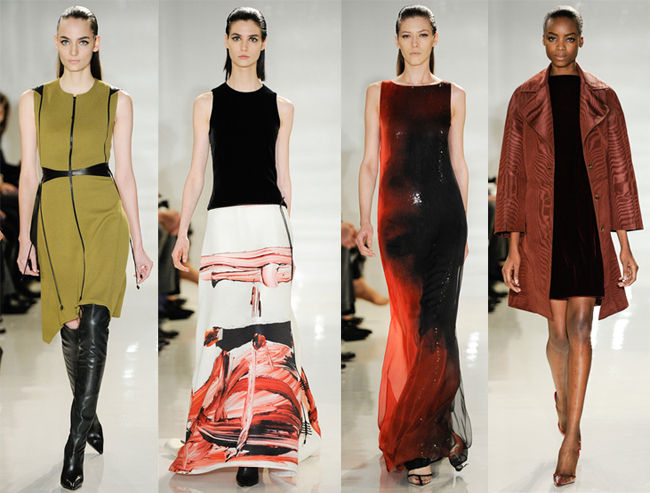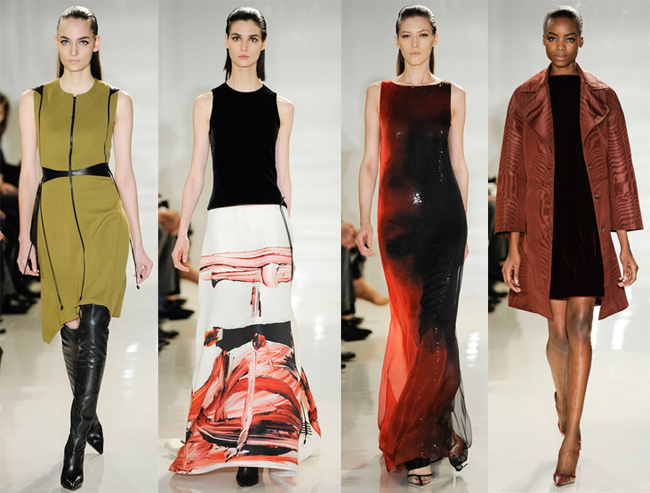 Opening Ceremony