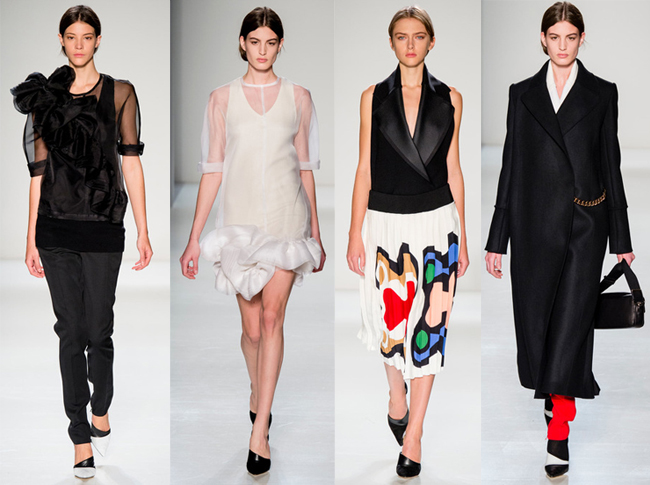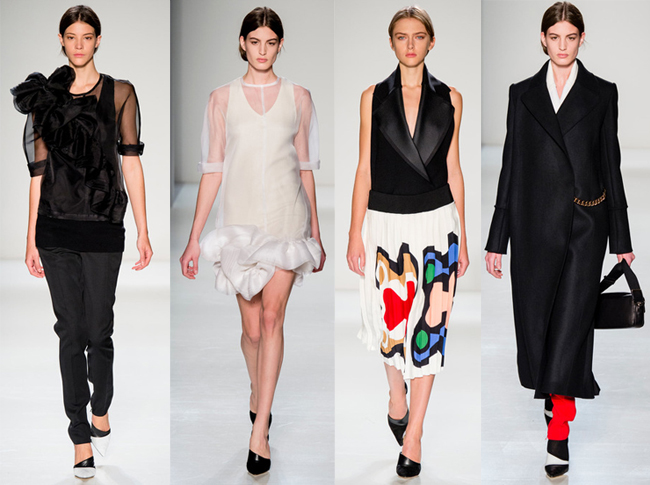 It was a busy weekend in the Big Apple, as a host of designers including Victoria Beckham, DKNY, Alexander Wang, Prabal Gurung, Monique Lhuilier and Diane von Furstenberg presented their autumn/winter 2014 offerings.
After we got over the excitement of seeing the entire Beckham brood posing for selfies on the front row, we composed ourselves and finally sat down to analyse what we saw on the victoria Beckham AW14 runway. And we have nothing but good things to say about VB's latest efforts.
A lot more feminine than her spring/summer 2014 collection, this season was all about balance, along with her signature simplicity, distinctive looks, expert tailoring and an unassuming colour palette. VB's signature love of monochrome was once again apparent, with little infusions of colour creeping their way in, too.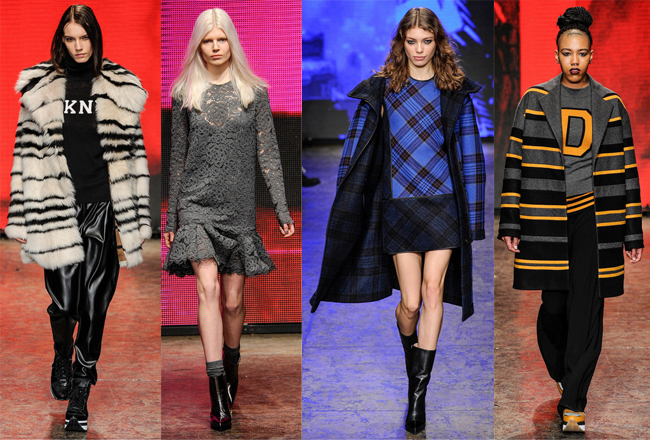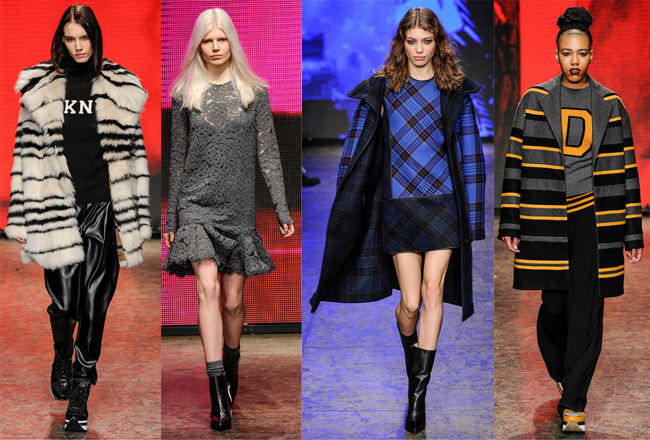 Things got very real over at DKNY in so many senses of the word; the stars of the catwalk show were real New Yorkers who walked alongside some of our catwalk faves, which echoed the general aesthetic of the collection, which felt like a more updated and trendier version of what the residence of NYC are already wearing on the streets.
The sleek combovers dominated the Alexander Wang show; it took us a while to get over seeing Karlie Kloss and ko (sorry, co) in this very boyish light, but once the initial shock was over we got to appreciate the simplicity of the make up (Miley Cyrus inspired bleached brows and all) as well as the utilitarian ensembles. We loved the mesh jumpers and jumper dresses, which we are hoping are going to be a major trend this season!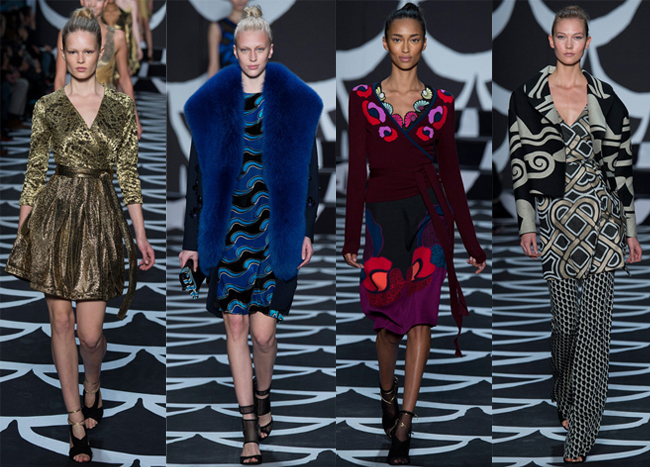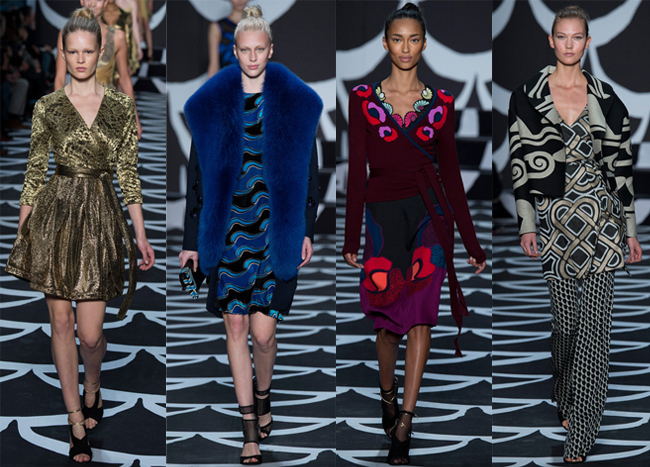 Diane von Furstenberg put on one heck of a show, and we would expect nothing less from a designer celebrating her 40th anniversary! In typical retrospective fashion, DVF went back to the 70s in terms of print and colour, while her iconic and groundbreaking wrap dress taking centre stage!
Here are the rest of our favourite looks from New York Fashion Week so far:
Alexander Wang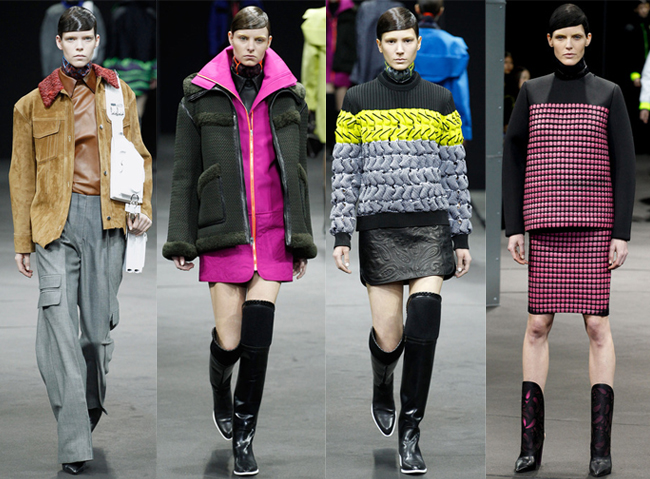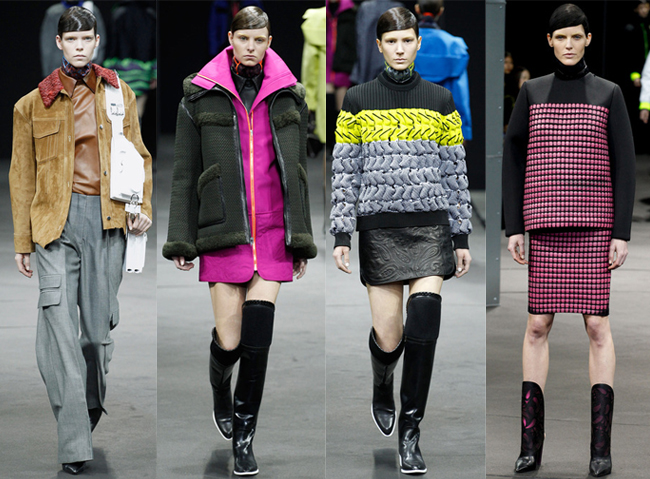 Prabal Gurung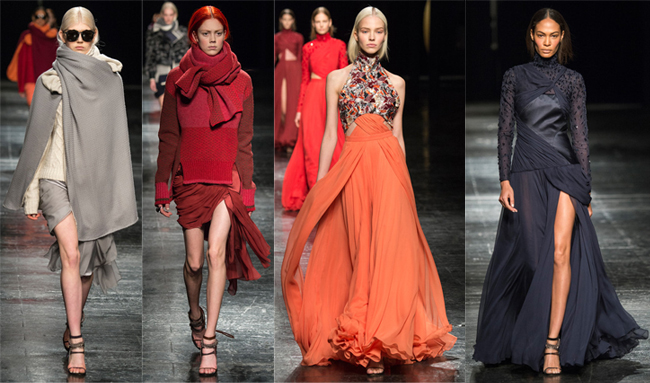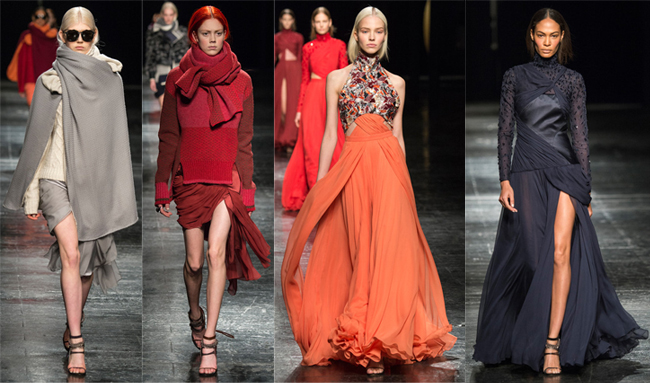 Monique Lhuillier