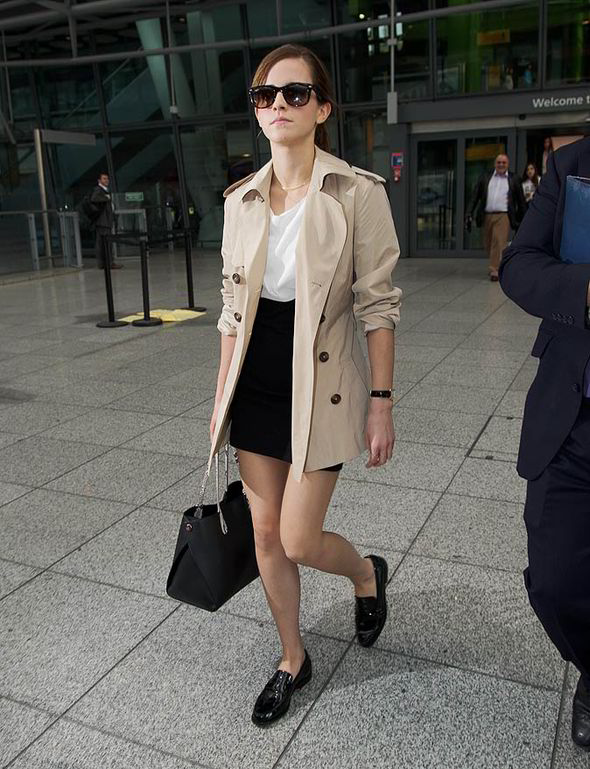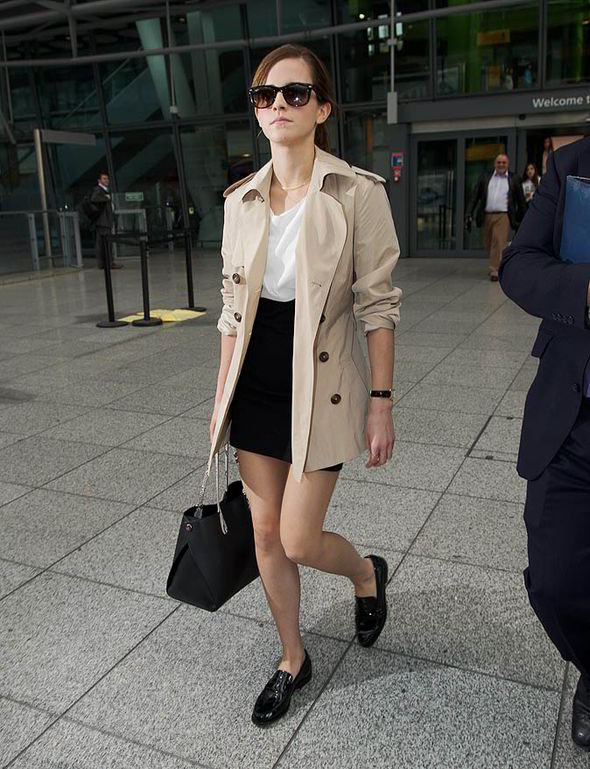 After looking at celebs dressed to the nines for the Oscars and respective after parties for the past few days, we definitely think it's time to look at some casual celeb style. And nothing gets more casual than airport style, right?
Well sort of; we'd say that's about half right. Although you'll usually find us at the airport in a onesie and a matching animal print neck pillow and a stash of the latest fashion glossies, Emma Watson actually went for something far chicer.
The former Harry Potter darling was spotted at London's Heathrow Airport after a long haul flight back from Hollywood (she was prettying up the red carpet at the Oscars, in case anyone needed reminding!), rocking a black and white Sandro dress with the must-have coat of the season, a Burberry trench.
She added some dark Rayban sunnies to hide any signs of tiredness from the long flight or from partying too much – or maybe even a little bit of both – and wore flat loafers for comfort. A perfect chic but comfy airport look from one of our fave young English acting talents; way to go Emma!