Last Updated on 7th March 2014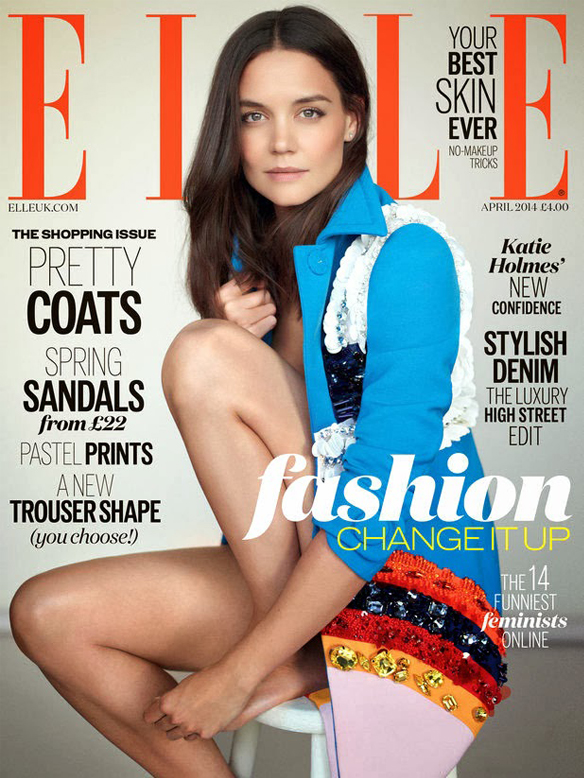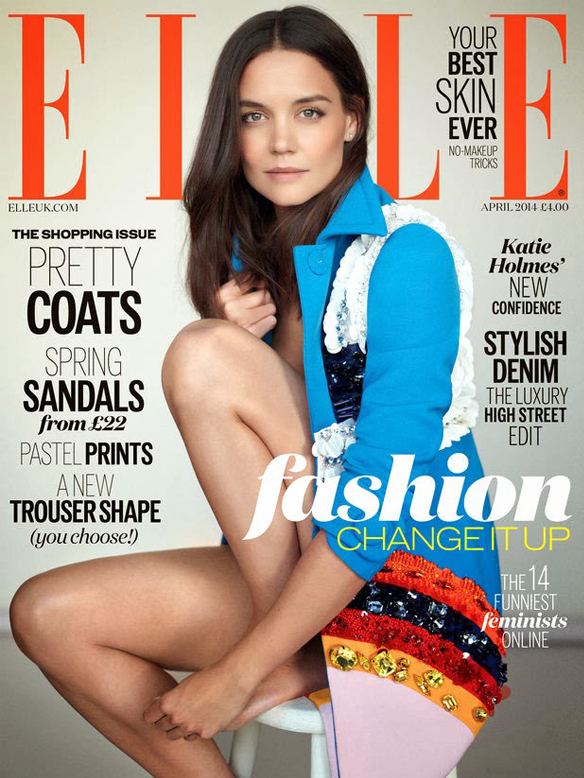 Lupita Nyong'o made us fall in love with Prada all over again thanks to the stunning blue custom dress she wore to the Oscars on Sunday night, and it looks like Katie Holmes is also doing her bit for the Italian label.
The 35-year-old actress and yummy mummy is rocking a gorgeous Prada coat from the spring/summer 2014 collection on the cover of Elle UK's April issue, making us truly believe that spring has officially sprung! Wahey!
Inside the mag, Katie poses in a number of hot pieces from Dior to Givenchy, and talks about everything from Suri to Dawson's Creek to life experiences and more…
"The number one thing is making sure my child feels loved. And good about herself," she said. And that what she does and who she is, is special and important, and should be celebrated."
"I think all of our experiences bring us to a greater understanding of ourselves and help us realize what is most important. That being said, I have three older sisters and one older brother and I went to an all-girls school, and have always been a fan of women. I support women and all experiences give you more insight into others, as well as yourself."
Elle UK's April issue is out right now so make sure you grab your copy before it sells out!