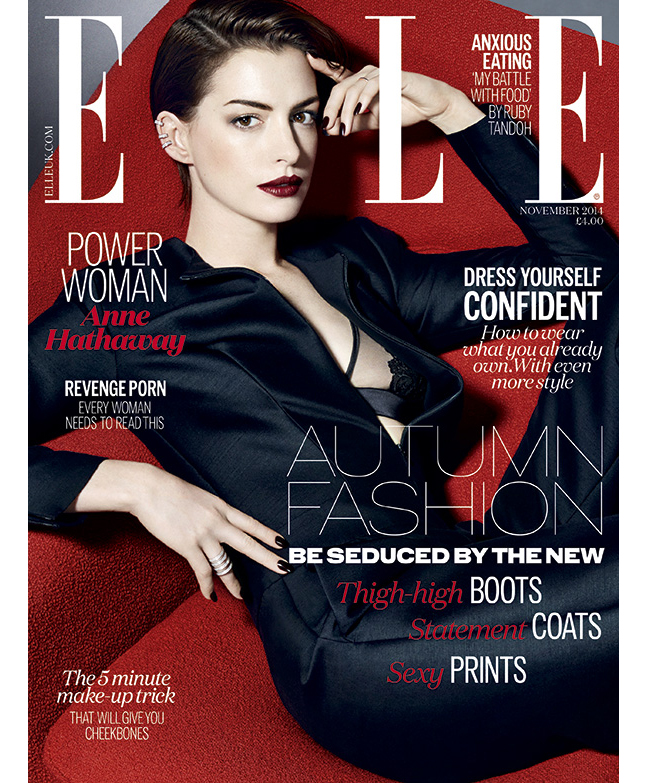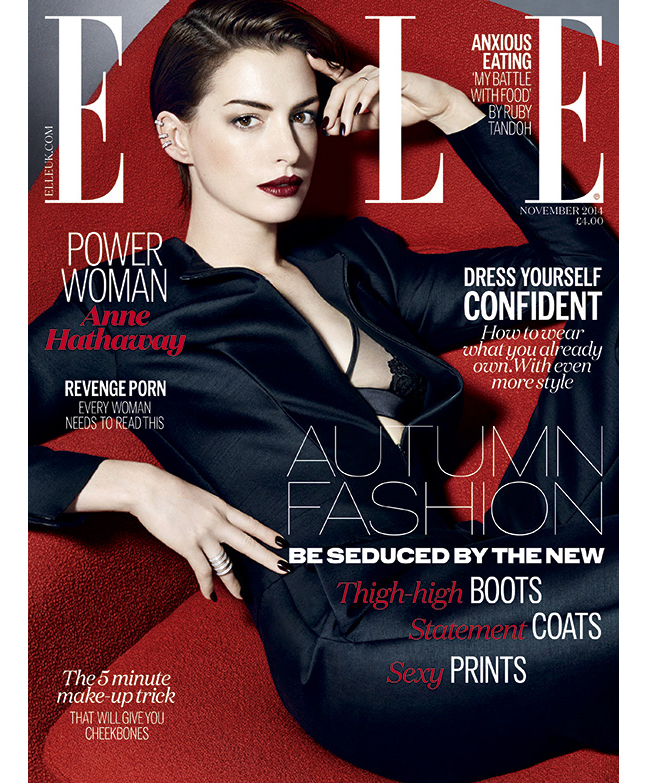 Well, look who it is on the cover of Elle UK's November issue… it's only Oscar-winning actress Anne Hathaway! We haven't seen much of her for the past year and a half so it's nice to see her make a reappearance. And what a sexy one it is too!
She may have a Best Supporting Actress Academy Award sitting proudly on her mantelpiece, but Anne Hathaway doesn't like everything associated with fame…
"This fame thing? F–ked me up for a really long time," she told the mag in an open and frank interview. "I didn't know how to do it; I didn't know how to engage with it; it stressed me out. And people would say, 'You just have to be yourself,' and I was like, 'But I don't know who that is yet!'"
If we may weigh in, we think "sexy, happily married Oscar winner" is a good way to start your self analysis, Anne!
You can read what else Anne had to say – including what her married life has been like so far, and working with Matthew McConaughey on her new film Interstellar – in the Elle UK November issue – out now!