Last Updated on 17th December 2014
The future is bright, the future is orange – this was the take home message from practically every runway collection at fashion week. Tangerine is a key focus colour this season with neon, mandarin and blood orange shades leading the pack. Be it a pumpkin knit or a tenné shaded t-shirt, stay ahead of the game as we show you how to style this year's most energetic trend.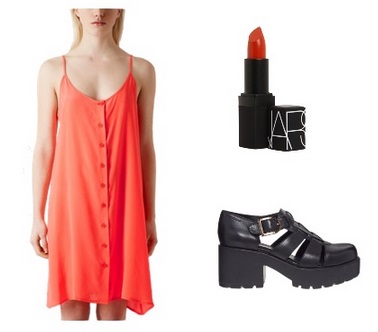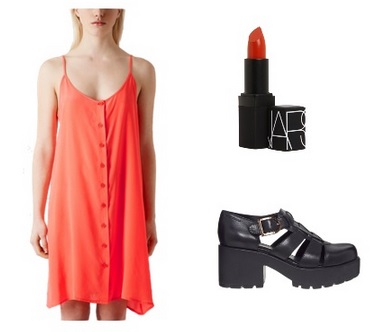 From L-R: Dress, Lipstick, Shoes
Work the look with this figure flattering, tomato-orange silk dress from the designers at Topshop Boutique. Tanned ladies will dazzle in this gorgeous number which is ideal for clubbing with friends or that extra special date night. Bring a touch of grunge to the feminine nature of this outfit with these stomp-worthy black leather shoes. Complete with tractor soles and a chunky heel for a rocky redux, bring the look together with a head-turning orange lippy.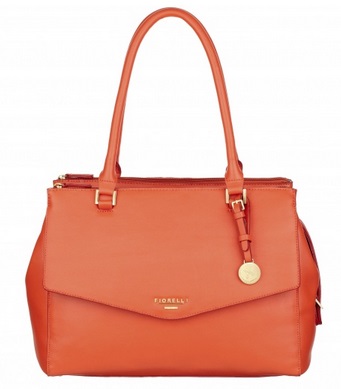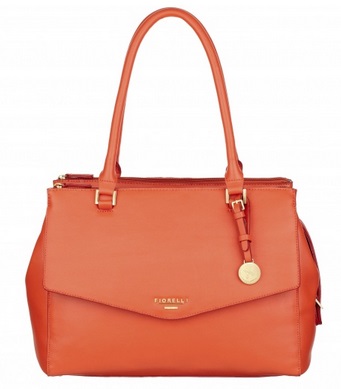 Liven up things in the accessories department with this need-right-now shoulder bag from the designers at Fiorelli. Not the most creative dresser? Prefer the all-black-everything approach to fashion? The Fiorelli Harper in Mandarin is the solution to all your getting-on-trend needs.
Comprising of three compartments for all your daily essentials, this is the kind of bag you long to carry everywhere. With sturdy double shoulder handles and three zipped compartments, this holdall is spacious enough to store your lunchbox, daily essentials and transitional day to night heels. Whether for the weekend commute or the high street dash, the Harper is a crowd pleaser.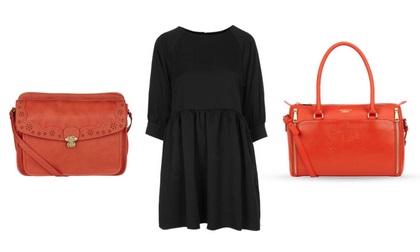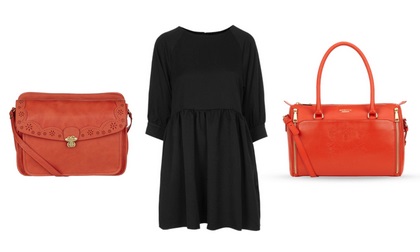 Be it a bargain or blow out purchase, orange is everywhere you look and the humble handbag is the easiest way to channel the trend. In the period between New Year and March everyone is watching their pennies, so getting on top of the trend circuit can prove a bit tricky. However, this is nothing a sprinkle of creative genius can't fix; introducing the transitional handbag.
The NICA Alicia satchel is a snip at £55, you can dress it down with a peter pan collared blouse and skinnies or come sundown liven the look up with a patterned tea dress and flatforms.
Alternatively, if you're searching for a bag which will last the long haul, you'd be hard pressed to find a more covetable investment buy than the Modalu Buckingham Bowling Bag in paprika. Made from the finest soft-grain leather and branded with a de-bossed Modalu crest, you'll make a statement, ooze sophistication and turn heads with this 'IT' bag wonder.