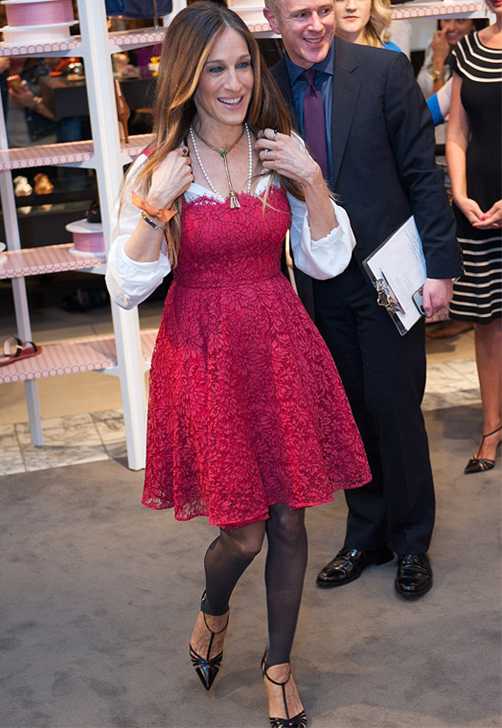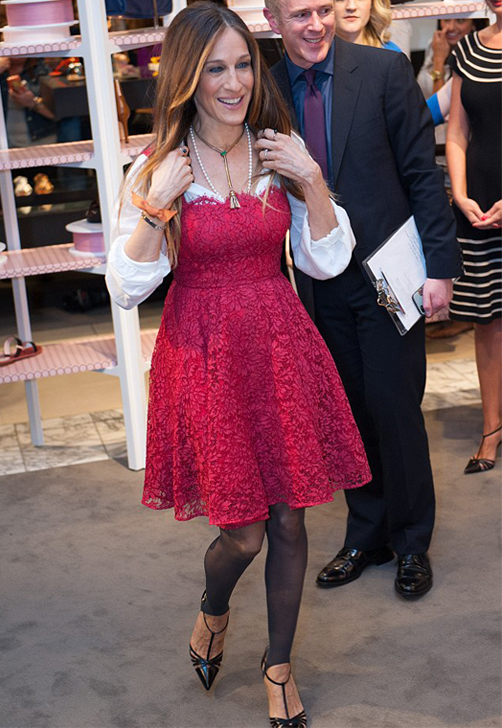 We're used to raving about Sarah Jessica Parker's unrivalled sartorial style, so her latest outfit of choice was a bit bewildering for us.
SJP was in Florida at the weekend to launch her highly anticipated shoe collection at the Nordstrom Aventura Mall, and it's safe to say that her shoes – the Carrie T bar pumps from her own line – were the highlights of her outfit.
Although she wore a very on-trend red lace Dolce and Gabbana dress, we think Sarah's look fell flat with the addition of the white blouse underneath and the footless tights. We don't think the shoes stood out as much as they could have done, and we reckon the chic and intricate detailing of the Dolce and Gabbana dress was lost in a sea of layering.
Sarah Jessica Parker's sleek and shiny hair and flawless make-up made up for the rest of the confusing look though; where do you stand on this SJP look? Would Carrie Bradshaw approve?