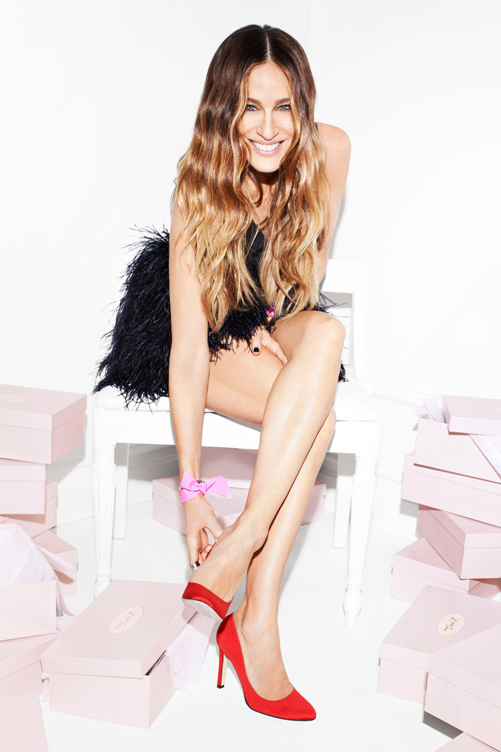 It's here! Finally every single piece from Sarah Jessica Parker's debut shoe collection has been unveiled, and it looks like we are going to have a very hard time choosing which styles to snap up when they go on sale next month. Either that, or February is going to be a very expensive month indeed…
The collection is comprised of a variety of different styled shoes, from T-bars to silettos to wedges to foot-friendly flip-flops and more – all of which have been inspired by her life in some shape or form.
"I've taken inspiration from things in my life such as the grosgrain ribbons I tied in my hair as a girl, to the flower accents from the Sex and the City wardrobe, to references to classic styles from the late Seventies and early Eighties," Sarah Jessica Parker said.
"I'm a firm believer in quality and timelessness and have created this collection with the hopes that women will love wearing it for years to come."
Ah, a girl after our own hearts! The collection will be available at Nordstrom stores and online on February 28th. Take a look at our five favourite shoes from the collection below and let us know what you think!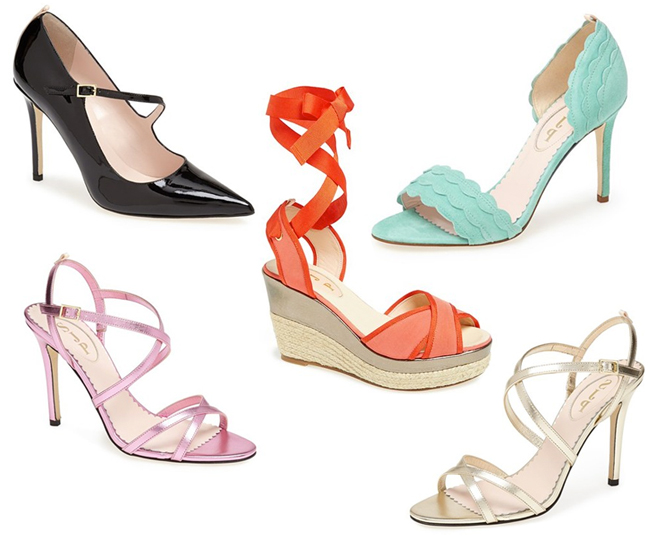 [Vogue]