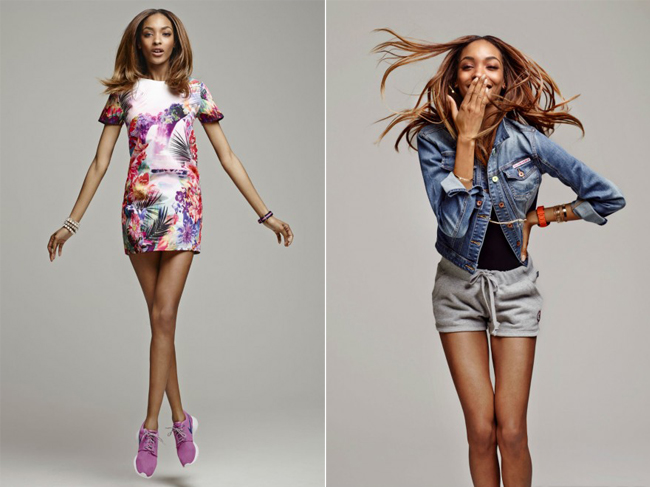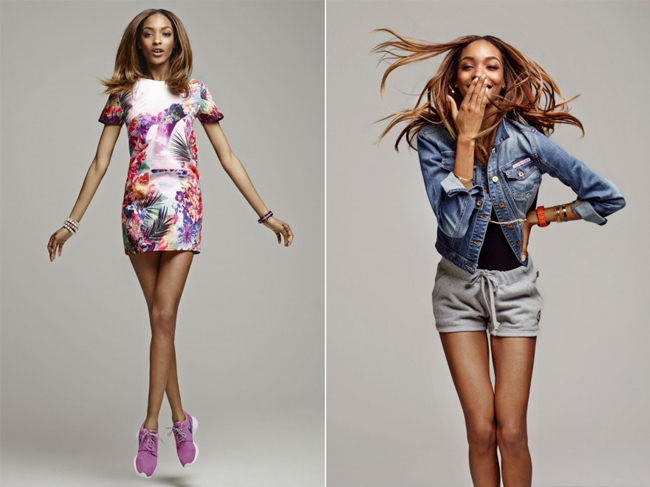 If you love Jourdan Dunn, the many brands Next has to offer, and getting all of the latest and hottest fashion pieces from one easy and convenient online location, then you're going to love LABEL – the brand spanking new e-commerce site.
"With the Next Directory continuously increasing the offer of fantastic brands over recent years, LABEL showcases them all together in a clean, fresh and editorial style," said a spokesperson for the brand.
"Featuring names such as Warehouse, Oasis, Nike and Hilfiger, in addition to existing favourites such as Lipsy, Superdry and Diesel, LABEL truly does offer a one-stop shop for fashion and sportswear brands."
Thelabel.co.uk goes live on March 13th – that's tomorrow! – but Jourdan Dunn is doing a wonderful job of showing us what we can expect to find on there. We've already started working on our wish-list!
[Harper's Bazaar]