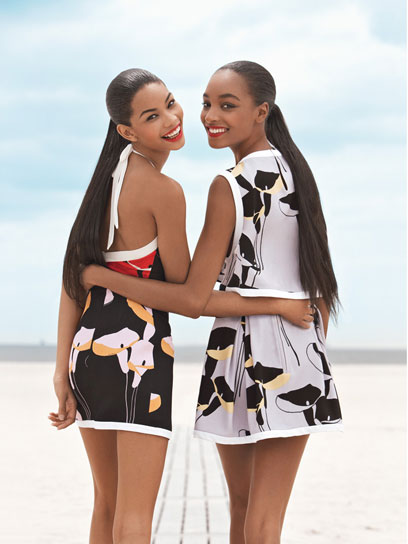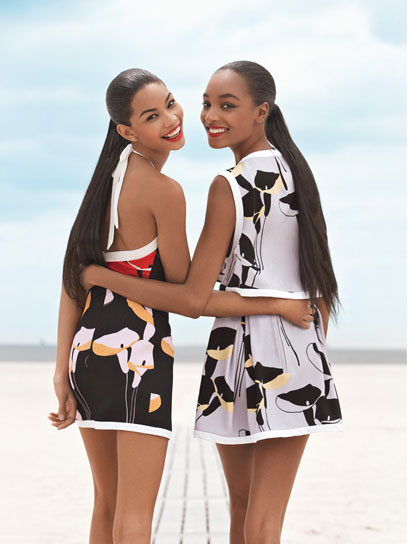 Teen supermodels Jourdan Dunn and Chanel Iman feature in a double whammy cover shoot for Teen Vogue's November issue.
In a rare shoot, the two young teens appear on the fashion magazine's cover together; surprising when there has been much speculation about the pair's rocky relationship.
Regarding competition, Jourdan told Teen Vogue. "There aren't a lot of us, but instead of sticking together, we're pitted against each other. People will say things in Chanel's ear like, 'Jourdan is taking your spot', and then they'll say to me, 'Don't trust Chanel'.
The problem they face? There's only room for one black girl. 'You're being told, 'So and so is only booking one black girl. It's either you or Jourdan, said Chanel.
The girls, however, are making history as two of the most successful black women in the industry. Not since Naomi Campbell has a black model generated so much intrigue as Chanel, who landed her first Vogue cover at 16 and is currently one of the youngest Victoria's Secret models in the label's history at 18. Clearly her pose-practising as a child paid off.
19-year-old London-born Jourdan, meanwhile, made history in her own right by walking the runway at Prada, the first black model to walk a Prada show since Naomi Campbell 10 years ago, might we add, as well as winning 2008's Model of the Year award.
Thankfully, the fashion world is beginning to diversify and the two teen supers have united. "The only way to improve the situation is to come together, said Chanel. At least they've got their heads screwed on.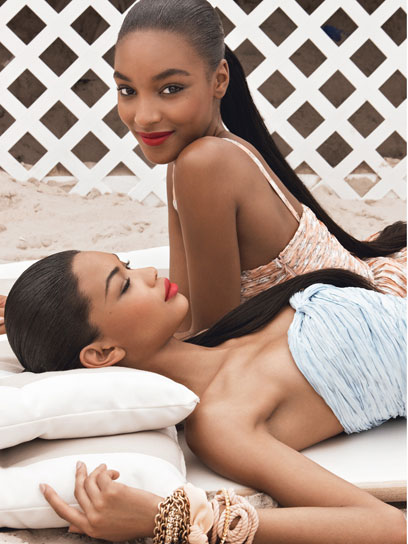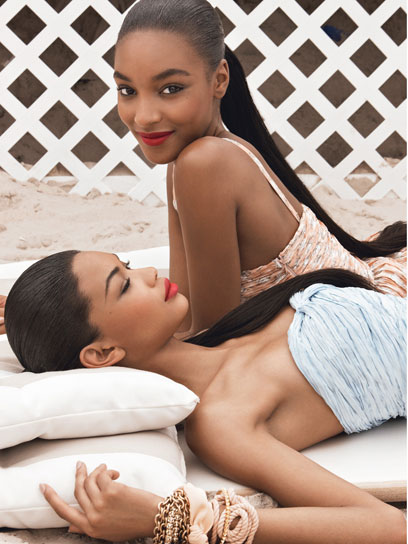 The November issue of Teen Vogue hits newsstands on October 13th.