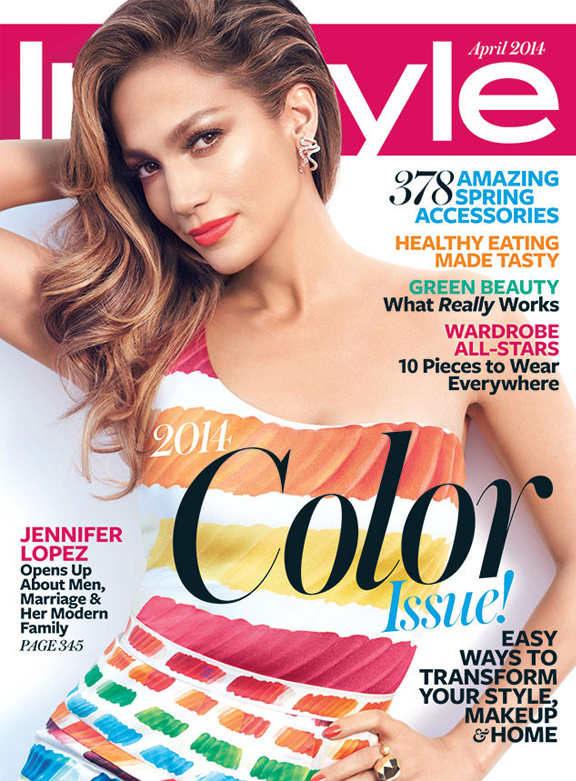 You can never go wrong with tapping Jenny from the Block for a magazine cover, so that's exactly what InStyle US has done for its bright and cheerful April issue.
Jennifer Lopez is looking like a true Hollywood babe with her striped Chanel outfit, voluminous sleek waves and fierce, bold red lipstick.
Time seems to have frozen as far as Jen's face, body and impeccable style is concerned, but believe it or not she is in her 40s. And she's ok with that, because she thinks the media society is ok with it too…
"The turning point was a couple years ago, when the September issue of women's magazines had cover girls that were all over 40—Jennifer Aniston, Halle Berry, Sandra Bullock, Julia Roberts, me," she said. "It was hard not to be happy. That says something about our society."
She also told the mag that, just like most people, she doesn't like being on her own…
"Look, I don't love being alone. I can't beat myself up for that," she continued. "What I have to do is figure out why I don't like it….But where I am now, what I've been through, there are no rules.  There are just lots of ways it can turn out instead of just one."
Well put, Jennifer! You can read the rest of her candid interview in the InStyle US April issue which hits newsstands tomorrow, March 14th.