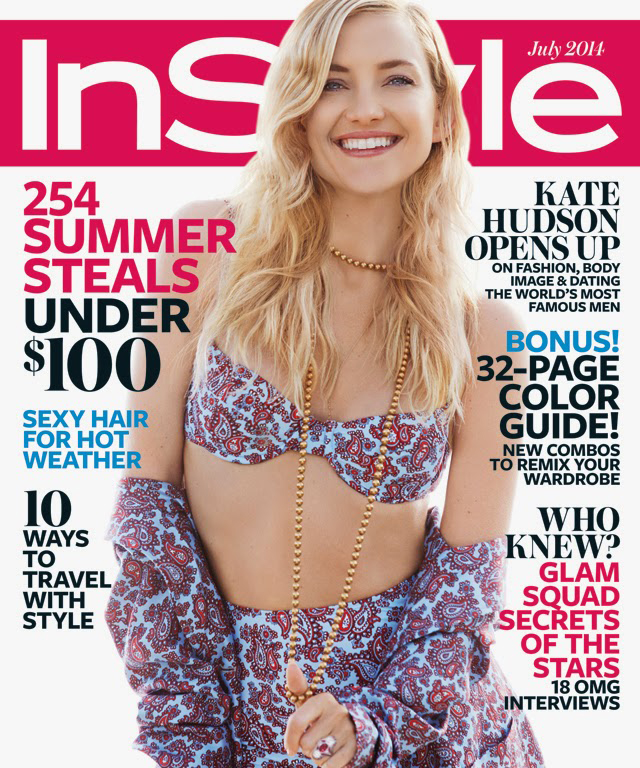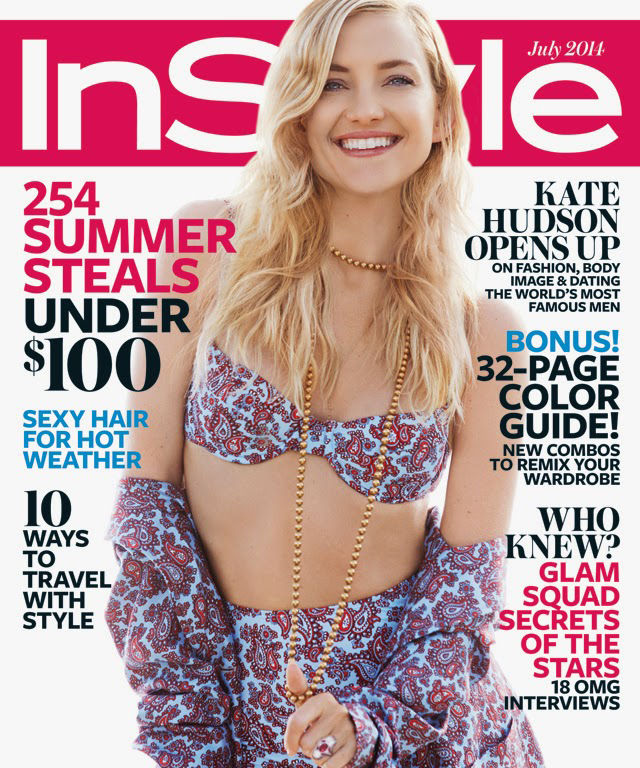 It's hard to believe that Kate Hudson is 35 years old when her perfect abs and flawless skin are staring us right in the face!
Kate Hudson and her aforementioned glorious body are on the InStyle US July cover, rocking a gorgeous high waisted floral bikini and flashing a perfect winning smile in the process. If we were Kate Hudson, that grin would never leave our faces!
Kate was shot by Greg Kadel for the cover and editorial (if you think the cover image is hot, just wait 'til you see what's inside!) and also opens up about some pretty interesting subjects, including ex boyfriends, the paps, and plastic surgery…
"I just look at the paparazzi and mentally cut their heads off," she said. "The negativity is just so vast. Will everybody stop being so damned judgmental? If someone wants to go get butt implants, go get butt implants.
"The real question is, How do they treat the person next to them? Are they a-holes or are they awesome?"
Feisty – we love her! You can read the rest of Kate's interview when InStyle US July hits newsstands on June 13th. Can you wait that long?