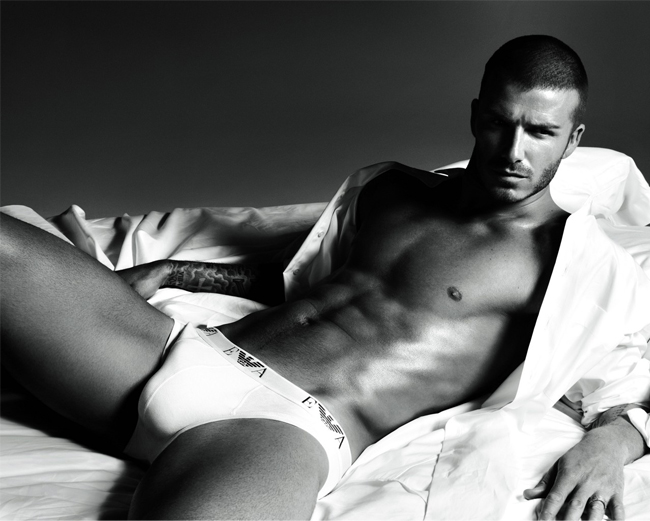 In one of the most "thanks for stating the obvious" statements ever, Tommy Hilfiger has declared that David Beckham is the greatest male underwear model of the century. And we can't help but agree!
"I have seen all kinds of underwear models, but we all wish we looked like David Beckham at the end of the day," the designer said. "He is like the underwear model of the century."
Talk about singing his praises! The declaration is quite interesting when you think about it, as Becks has never actually posed for Tommy Hilfiger, and has only taken his kit off for Armani and H&M. Does this mean that a collaboration between the two could be in the works soon?
Either way, it means we get to look at a picture of Victoria Beckham's hubby in his underwear, which isn't a bad way to spend a Tuesday morning…