Last Updated on 19th March 2014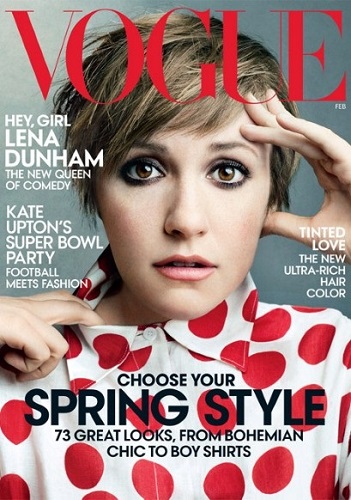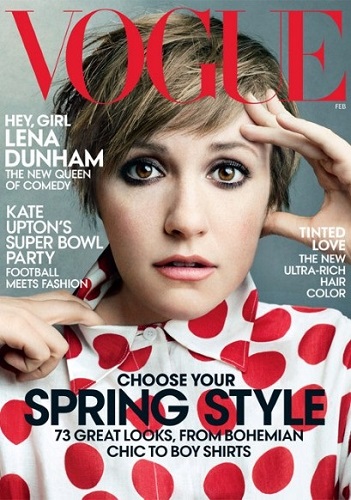 Whether you're addicted to designers or in love with the high street, nothing beats flicking through a glossy magazine full of the latest trends. Modelling your style on your favourite celebrity's signature look is a great way to feel instantly glamorous and build your reputation as a style icon.
Any fashion magazine worth its salt is paying homage to the stars and their new looks, but which are the best when it comes to really getting to know celebrity styles? Here's our pick of the best titles for your star style fix.
10. Look
As Britain's bestselling fashion magazine, Look is well known for consistently featuring the latest fashion news in a simple, accessible way. Although it doesn't have a dedicated celebrity fashion section, its fashion news articles often comment on the outfits of celebrities such as Rihanna, Katy Perry and Kate Moss. A quick and easy read if you're in a hurry to get the latest fashion news.
9. Company
If you like your fashion updates short and sweet, Company is the magazine for you. Its specific celeb section includes everything you need to know about whose style is the hottest and it's packed full of celebrity photos. It covers a broad range of stars, including Alexa Chung, Rita Ora and Kelly Brook.
8. InStyle
Perfect for everyday fashion reading, InStyle is big on celebrity style. With stars featuring not only in its celebrity section but in the fashion, beauty and hairstyles sections too, it's a must-read for anyone addicted to celebrity news. Frequently featured stars include Emma Watson, Kim Kardashian and Victoria Beckham, to name just a few.
7. Marie Claire
With a celebrity focus that's also hot on fashion, Marie Claire is a great resource for keeping up to date with celebrity trends. It often features exclusive interviews with stars that centre around style choices, giving a valuable insight into the elusive celebrity world. Recent articles have focused on Kristen Stewart, Scarlett Johansson and Cara Delevingne.
6. Harper's Bazaar
The notorious style files of Harper's Bazaar sum up the fashion choices of a huge range of celebrity style icons. A thick, glossy and luxurious publication, this magazine is dedicated to the hottest designer looks and the classiest celebrity styles. A-listers gracing its pages include Lupita Nyong'o, Cheryl Cole and Emilia Clarke.
5. Cosmopolitan
As one of the most widely known magazines around, Cosmopolitan dedicates many of its pages to celebrity style. Dealing with only the hottest stars in film, music, TV and fashion, it has gained a reputation as a fun, friendly authority on the celebrity world. Red carpet fashion is always a main focus, with popular featured stars including Jennifer Lawrence, Lily Allen and Amy Adams.
4. Grazia
With all the celebrity gossip and style news you could ever want, Grazia is a weekly magazine that follows celebrity trends from the red carpet to the supermarket. Being lighter than its thick, ad-laden counterparts, it provides a great opportunity to catch up on fashion news quickly. Featured stars include Cressida Bonas, Katie Holmes and Sienna Miller.
3. Glamour
The go-to place for best dressed articles has to be the highly popular Glamour magazine. Combining celebrity style with fun, quirky content, it never disappoints on red carpet gossip or upcoming celeb fashion trends. Regular features make fashion news easy to find and its glossy pages frequently feature stars such as Cameron Diaz, Anne Hathaway and Scarlett Johansson.
2. Elle
With a star style section packed full of catwalk glamour, Elle is without a doubt one of most on-trend publications around. Its glossy pages are filled with familiar faces and over 300 are reserved for top-quality ads. The range of star styles to take inspiration from is overwhelming, with big names like Lena Dunham, Amanda Seyfried and Angelina Jolie featuring in the style files.
1. Vogue
As the world's most highly respected fashion publication, Vogue is a must-read for any fashion addict. Its people and parties section has everything you need to know about the hottest celebrity styles and how to replicate them. By getting a Vogue subscription from an online magazine store like Unique Magazines, you can make sure that you'll never miss a star style hit from Olivia Wilde, Jennifer Connelly or Emmy Rossum.