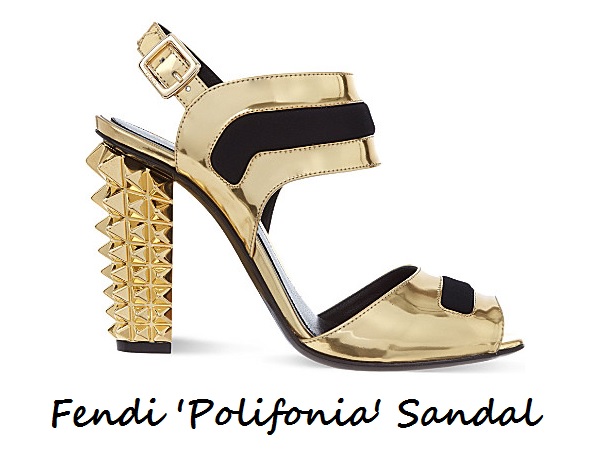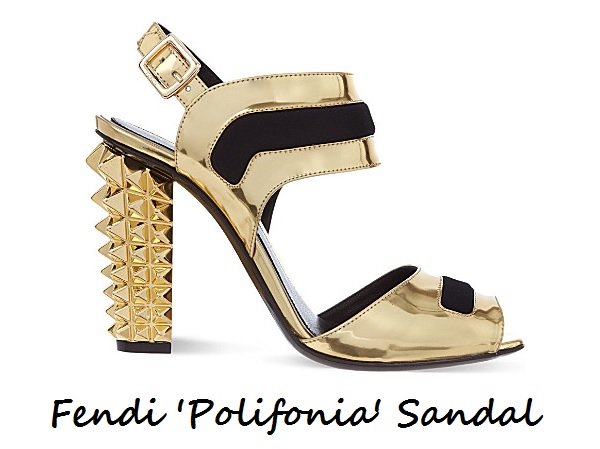 They're a winning pair…
…because they scream 'DANCE FLOOR READY' like no other sandal!
Ever since the signature studded heel from Fendi stole our hearts on the spring/summer 2013 runway, many versions of the Polifonia sandal have taken form. But one particular style we've fallen head over heels (yes, bad pun, we know) in shoe-love with, is this delicious gold and black pair (£655).
Metallics are big news this season; and adorned with fierce-yet-feminine flourishes, these heels have rocketed to the top of our need-now list!
It's a YAY because…
Perfect party heel: If you're after an investment shoe to show off at your next summer bash, nothing quite gets the message across like Fendi: pure, unadulterated glamour. You'll turn heads, we promise.
Easy-to-style colour way: Gold and black are the perfect bedfellows for a statement evening look. Worn with a tailored look or slinky dress; these sturdy sandals won't let you down.
Signature style: If you're looking to snap up an instantly recognisable piece of high-end fashion action, the Polifonia sandals promise label lovers all the attention they deserve. The studded heel is a must-add to any shoe aficionados collection.
But then again, a NAY because…
Price: Got £655 cold, hard cash lying around? (We're asking for a friend.)
Potentially trend-centric: Although we love all things uber-shiny, gold doesn't have the same modern, space-age appeal of metallic silver.
Heel height: Unless you're taking 'touch the sky,' pretty literally, teetering around in four inchers is no mean feat. Tell the balls of your feet to brace themselves.
Fendi Polifonia sandals, £655, available at Selfridges.